Calling
Many women face opposition in their calling—whether overt, covert, or internal.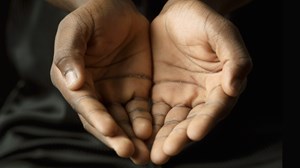 Image:
Few of us will step into our calling without some level of opposition or conflict. Sometimes, the opposition is overt and impossible to overlook. Karen* felt called to study theology. When the opportunity finally came for her to attend seminary, however, she faced intense resistance from her family. They eventually issued her an ultimatum: quit seminary or they'd stop ...
continue reading
---
The glory of God is man—and woman—fully alive.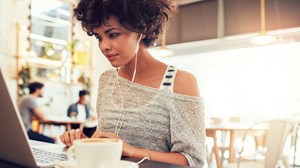 Image:
My dear friend,
It is nothing short of joyous to see you in action—loving God and loving people. I don't question that you are right where you're supposed to be, for you are more than leaning into the calling placed on your life. Do you see what I see in you? Do you believe in what Christ wants to do through you?
Here's what I know, you have the Three ...
continue reading
---
But I'm leading in the way God has gifted me.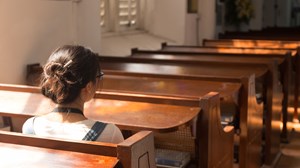 Image:
I felt a lump in my throat as I looked out across the sanctuary of the 1,900 member congregation—the church where I had been senior pastor for nine weeks. It was the same sort of lump I had when my son, Caleb Daniel Leach, was placed into my arms for the very first time.
As I held Caleb, tears streamed down my face and onto his precious cheeks. I was madly in love. He ...
continue reading
---
Being a woman leader is hard, yet so many of you courageously live out your calling—and I'm thankful.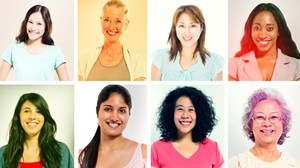 Image:
In research recently done by Susan R. Madsen of Utah Valley University, an interesting similarity among women leaders was found. Surveyed women said the reason they are leaders is because they had supportive family and friends—most notably their fathers—who helped them discover their voice and encouraged them to be leaders.
My family certainly played a role in encouraging ...
continue reading
---
Sojourner Truth used her God-given freedom to set others free—and we can too.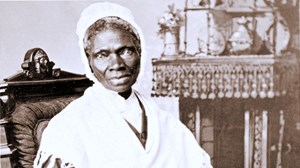 Image:
Powerhouse is not a word often used to describe women of the 19th century, but Sojourner Truth is not like most of our spiritual mothers. An itinerant preacher turned abolitionist, and an early voice in the fight for women's rights, Truth poured out her life for the marginalized and the oppressed.
Born into slavery in 1797, Isabella Van Wagenen—as she was called ...
continue reading
---
Amy Orr-Ewing says it takes a combination of being proactive and listening for God's leading.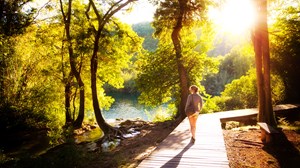 Image:
I was 19 when I met Amy Orr-Ewing—the British speaker, writer, and evangelist that CT's Katelyn Beaty deemed "among the most prominent apologists in the UK today" in a recent cover story. We were both students at Oxford University at the time, and we met through the student ministry at St. Aldates Church—a lively group that went by the memorable, ...
continue reading
---
A letter to young women in leadership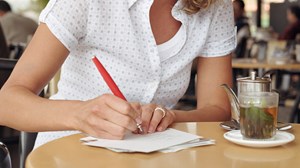 Image:
Dear Young Leader:
Have you found your calling?
If you're like me, you've spent some time thinking about this question. And if you're like I was a while back, you aren't sure how to answer. You may find yourself in circumstances you've largely fallen into, not sure exactly how you came to be there, how you've been there for as long as you ...
continue reading
---
My dreams of ministering together were dashed, but I got something better in return.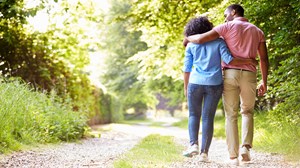 Image:
I always thought I'd marry a man in ministry. Together, we'd be a kingdom powerhouse. We'd make people laugh, think, feel, and smile, all for the glory of God. Our unique pairing would be used to bring people closer to Christ.
Dreaming about who we'd be was a bit pompous on my part, but I had my reasons. From the time I was a young girl, I knew I'd ...
continue reading
---
Joan of Arc is a prophetic witness for us all.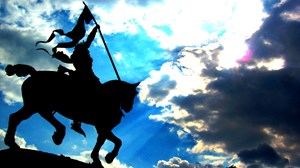 Image: Pwbaker/Flickr
Despite all odds, an illiterate French woman born more than 500 years ago redefined bravery and contributed to the rise of King Charles. Jehanne, or, as she is now known, Joan of Arc, radically impacted European history and has inspired men, women, and children for generations.
For her first 13 years, Joan's life followed a traditional path. She grew up in the Catholic ...
continue reading
---
We can't depend on our education, willpower, or gifts.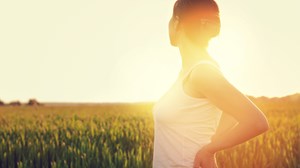 Image:
"Study Scripture. Paul did not allow women to teach or preach in the churches. Keep studying, God is not liberal."
It's unsettling to get this Facebook message from a total stranger. It's even more unsettling to receive it six times in one day. The unfortunate truth is that most women in ministry receive some version of this in their inboxes on a regular ...
continue reading