Calling
Success is measured in obedience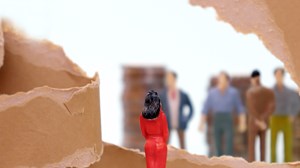 Image:
Lately, I'm hearing a lot about "calling" and following wherever Jesus leads. And I've been right there on the front row, soaking it up. When I read on this site about Jennie Allen's book Restless, I bought the eBook and read it all that same day (not the pace I'd recommend; it's one to work through!). A few weeks later, I did the same with Jenni ...
continue reading
---
It should be more than a job title
I'm often baffled when a committed follower of Christ asks, "What's your calling?"
To me, the answer is a no-brainer. The "call" of every Christian is the same: to commit ourselves to follow Jesus and be conformed to his image. In other words, the calling on our lives is to press our noses so close into the shoulders blades of Jesus that he's the only one we see and follow. ...
continue reading
---
Myths and realities of how God calls us
She found me in the church kitchen. "I know you are busy, but…" her fingers plucked at her sweater. "Can I talk to you for a minute?" I leaned on the doorjamb and leaned into the conversation. Life was hard, she said. She wondered if I could pray for her to get this new job, and she wanted to ask me about how I got to the ministry position I held at the church.
She looked ...
continue reading
---
Find your passion and put it into action.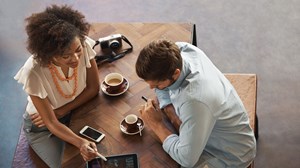 Image:
More often than not, you will find Yolanda staying past hours at the all girls' school where she works as a counselor. For Yolanda, her work is not just a job, it's her calling. She is passionate about counseling adolescent girls. Sure, she has a few bad days now and then, but usually she can't wait to get to work. Yolanda unlocked the key to her calling, passion. ...
continue reading
---
God is more than enough to conquer my shortcomings—and my insecurity
Inadequacy. It's a fear that paralyzes many women. As women leaders and ministers, we are not exempt, this 20something included. While vocationally we may be successfully directing teams, managing volunteer committees, and running effective programs, all too often we fall prey to the "imposter syndrome." We honestly think, "I'm not qualified to be here. I may appear to be ...
continue reading
---
It's all about alignment and anointing
"When did you receive the call?" That's the question young, aspiring ministers ask seasoned pastors. "The call" has come to signify the very moment the pastor knew God wanted him or her to minister and shepherd a flock.
Biblically, the most evident passage referencing "the call" is the Apostle Paul's Damascus road experience. In Acts 9, we read about God's miraculous conversion ...
continue reading
---
I'm consumed with what it means to be called
As a preacher's kid, my youth was all about church. We discussed ministry the way some families discuss sports. When a new pastor or leader gave his first sermon, we hoped it would include an exciting story of his "calling." In fact, we were never as concerned about his resume as we were about his calling. We didn't want a businessman. We wanted "God's man." We were confident ...
continue reading
---
Focusing on the right community ministry
I frequently work with churches that are located in communities with multiple needs and issues. In urban neighborhoods, and more frequently now in suburbs and rural communities, you might find the following issues:
high levels of unemployment, with families struggling to meet basic needs as a result
an achievement gap between children who live in poverty and those who don't, resulting in lower graduation rates and college attendance for youth from poor families
continue reading
---
Tracy is a thirty-something mom living out her faith. The embodiment of her compassion has curly hair, mocha eyes and a healthy appetite—a six-week old foster child she keeps as a volunteer in a Christian crisis care organization. Last month, I visited Tracy for a few days. I watched her care for this sweet baby boy, marveling and worrying like a true mother. Her ...
continue reading