Church Life
A nuanced alternative to the Billy Graham Rule that views men—and ourselves—first as being in the image of God.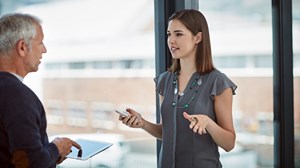 Image: iStock
My cell phone gets me. If I type the letter "B," it knows I probably want to text my husband. If I enter the word "World," it suggests "Relief," knowing I'm probably headed in that direction. My phone knows how to read the room and respond accordingly. It's a skill much of evangelical Christianity has not cultivated, particularly ...
continue reading
---
Whether single or married, we can all advocate for single women in ministry.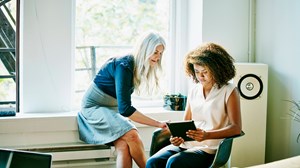 Image:
I am fortunate to know many amazing single women in ministry. They serve in student ministry, women's ministry, missions, small groups, teaching roles, and church planting. I'm encouraged and challenged by their obedience to God's call on their lives, and I have personally benefited from their ministries in countless ways. As someone who has served in several ...
continue reading
---
Women in ministry are often held to two extremes at once.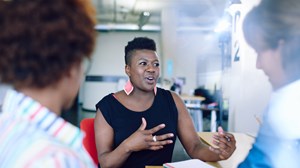 Image: iStock
I went to a liberal arts college for my bachelor's degree, and while it was a great experience in many ways, I can't count how many classes I attended where the professor asked, "Is anyone here a Christian?" Nine times out of ten I'd be the only person who'd raise their hand. I began to dread that question because my opinions or explanations ...
continue reading
---
An interview with gospel singer—and pastor—CeCe Winans Love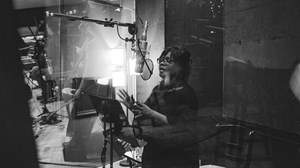 Image: Provided by CeCe Love
CeCe Winans Love is known for many roles. With her family, especially her brother BeBe, she was a longtime fixture in Gospel music before launching a solo career. Now she's a ten-time Grammy Award winner, a wife, a mother, a friend to many, a TV personality, a book author, the subject of a documentary, and a voice of inspiration to generations. We wanted to talk with ...
continue reading
---
And what it can teach churches about discipling women.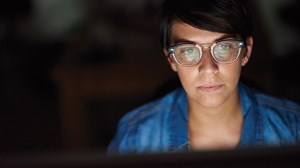 Image:
I grew up in a church with an abundance of female role models, and I enjoyed the support of two enthusiastic parents. They spotted my gifts early, and helped name my calling. When I decided to attend seminary, no one was more excited than they were, and nothing about this path seemed unusual to me.
In reality, it was.
Not many women go to seminary, and even fewer seek the M.Div., ...
continue reading
---
The awkward, embarrassing, and hilarious truth about balancing motherhood and ministry.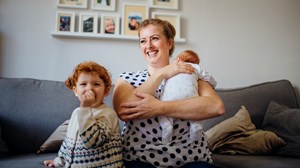 Image: iStock
When I think about mothers in ministry, I'm impressed by their gumption. One young mom I know leads worship at her church while her newborn daughter sleeps on her chest in a baby wrap. Another mom I know has her elementary-aged son tag along to her community service events, teaching him how to love his neighbors through practical works. Even I've learned the art ...
continue reading
---
From humorous to too-close-to-home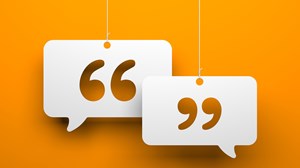 Image: iStock
Life comes at us fast. We want to be effective in our ministries, but sometimes helping and leading morphs into a mania of doing that piles so much on us that we forget who we are, and how we are called to live differently. As women, we put pressure on ourselves to succeed, to live faster and faster until the rat race swallows us up. And as we get sucked into doing more, the ...
continue reading
---
Pooling expertise, wisdom, resources, and networks leads to better ministry.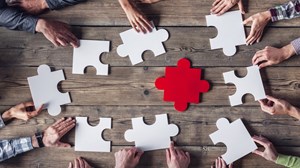 Image: iStock
"It's weird." These were not the words I wanted to hear from my son's pediatrician.
For weeks the good doctor had been trying to diagnose what was going on with my son. Lab tests, examinations, ultrasounds; my five-year-old had been given the full work-up. Now, as I sat on the phone in the corner of the gym I took notes on scrap paper, the doctor relayed his ...
continue reading
---
The power of being seen, recognized, and named.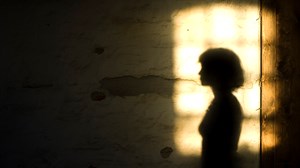 Image: iStock
My name is Dori. But that's not always the name I wanted. Long before Finding Nemo and Ellen Degeneres made my name popular, there were many names I wanted rather than Dori. For some unknown reason I went through a season in 1st grade where I signed all of my papers "Dor." That's right. Just drop the "i" and call me "Dor." I ...
continue reading
---
Gail Song Bantum turned a love of music into a life of ministry.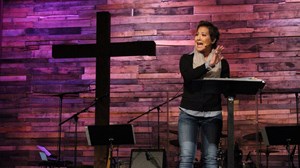 Image: provided by Quest Church
She is a phoenix, rising up out of the ashes.
Try as I might, I can't get this picture out of my mind. I close my eyes. I attempt to quiet my thoughts. Eventually, I turn to Google to expand upon the greater idea of life stemming from death, but still the phoenix appears. Still, she rises, over and over again.
I suppose some people are like this. When faced with the seemingly ...
continue reading