Church Life
Pooling expertise, wisdom, resources, and networks leads to better ministry.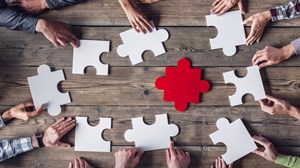 Image: iStock
"It's weird." These were not the words I wanted to hear from my son's pediatrician.
For weeks the good doctor had been trying to diagnose what was going on with my son. Lab tests, examinations, ultrasounds; my five-year-old had been given the full work-up. Now, as I sat on the phone in the corner of the gym I took notes on scrap paper, the doctor relayed his ...
continue reading
---
The power of being seen, recognized, and named.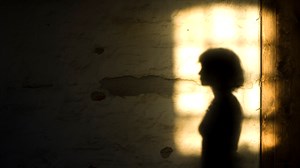 Image: iStock
My name is Dori. But that's not always the name I wanted. Long before Finding Nemo and Ellen Degeneres made my name popular, there were many names I wanted rather than Dori. For some unknown reason I went through a season in 1st grade where I signed all of my papers "Dor." That's right. Just drop the "i" and call me "Dor." I ...
continue reading
---
Gail Song Bantum turned a love of music into a life of ministry.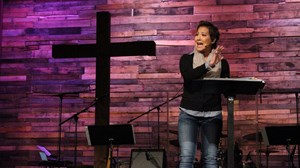 Image: provided by Quest Church
She is a phoenix, rising up out of the ashes.
Try as I might, I can't get this picture out of my mind. I close my eyes. I attempt to quiet my thoughts. Eventually, I turn to Google to expand upon the greater idea of life stemming from death, but still the phoenix appears. Still, she rises, over and over again.
I suppose some people are like this. When faced with the seemingly ...
continue reading
---
What does it mean to say "no" to ourselves on behalf of those we serve and influence?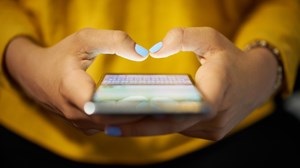 Image: iStock
This past week I was in an ordination workshop. The class was made up of people in the process of being recognized as set apart for the ministry of shepherding God's flock. What this all means is still being worked out both for me and for my church. For the record, I have no actual agricultural experience. The closest is of the gardening variety and pet-sitting. I feel ...
continue reading
---
No one laments more than God, so why do we as leaders feel pressure to keep a happy face?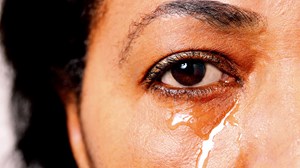 Image: iStock
Would King David be hired as your church's worship pastor?
Would you share the pulpit with the weeping prophet Jeremiah?
How would the church staff respond to Nehemiah's public display of sorrow during a staff meeting?
I don't know how it happened to us, but somewhere along the way we lost all of our laments. We traded in our sorrow and forgot we will be sorrowful ...
continue reading
---
Make a smooth transition from associate to lead pastor.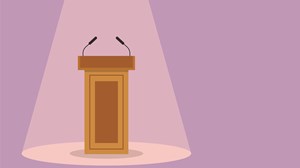 Image: iStock
With the last child in college, I dreamed of spontaneous weekend getaways with my husband. I planned out more hours for writing. I suddenly had a clean house all the time. It was my time. I could have nice things.
Then our lead pastor left for another position, and I (the associate) knew God was calling me to step into that role. I tried to explain to him that this transition ...
continue reading
---
9 steps to set healthy limits
Image:
When I meet or have the opportunity to coach people with part-time jobs in ministry, I often ask how many hours they work each week and how many they're paid for. Almost everyone responds with a chuckle. Many have given up on trying to do the job in the hours they were hired for. The whole idea is almost a joke.
But what's not funny is the effect this discrepancy ...
continue reading
---
Research suggests a reason for this phenomenon beyond the glass ceiling.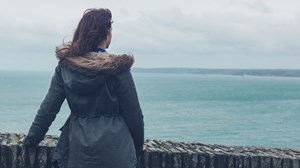 Image:
In a recent article for the Harvard Business Review, Tomas Chamorro-Premuzic, CEO of Hogan Assessment Systems and professor of business psychology, looks beyond the familiar theories for why there are not more women in management positions (e.g., lack of capability, lack of interest, and the ubiquitous glass ceiling) in hopes of finding something more essential. His conclusion ...
continue reading
---
The day my bubble burst about women in ministry.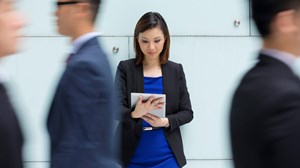 Image:
Being a woman in ministry has its perks—I take particular delight in surprising people. "Wait, you're a minister?" they ask. "But you're so [insert the quality that busted their expectations]!"
I'm an ordained Presbyterian minister, and I come from a tradition and a family where this is relatively unremarkable. Both of my parents ...
continue reading
---
Crossing the line between friendship and ministry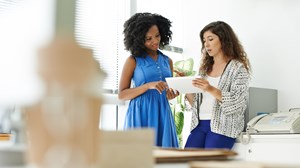 Image:
"I don't know if you'll be able to help me with this, Cara," Amalia* said in a voicemail, "But I'd love your insight on something." There was a pause. Then she asked me to call her back.
I was so grateful when we finally connected. An acquaintance had reached out to her to get to know her better, asking to hang out. Amalia, who is a ...
continue reading