Church Life
When we allow God to use our full identity, amazing ministry can follow.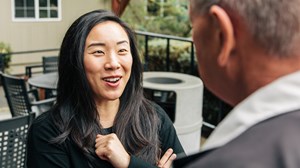 Image: Nate Meeds
Do you ever find yourself wondering how you ended up in full-time ministry—but can't imagine yourself doing anything else? Have you ever looked back at the threads of your life and marveled at the seamlessness of God's handiwork and precision, time and time again?
These questions are at the heart of Insil Kang's story. A 30-something Korean-American ...
continue reading
---
Melinda Gates on how to be a successful woman leader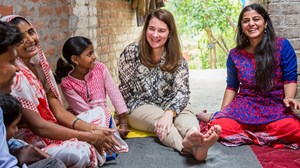 Image: Courtesy of the Gates Foundation
I did something the other day that I immediately regretted. Worse, it was in front of my 2-year-old daughter. I had come down with a nasty head cold that turned into a nasty chest cold, and my daughter, who already shows an incredible amount of empathy, looked at me with concerned eyes as I coughed yet again. I didn't want her to be worried, so I did what any good parent ...
continue reading
---
Beyond where to plant and what strategy to use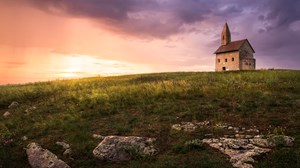 Image:
When planting a church, many leaders focus on the plethora of organizational decisions that must be made. For instance, how will you prepare yourself: seminary training, extensive reading, studying church planting strategies, or an apprenticeship? You'll also need to decide whether to plant independently or with a denomination, where to plant, how to finance the church, ...
continue reading
---
Is it possible to balance two full-time callings?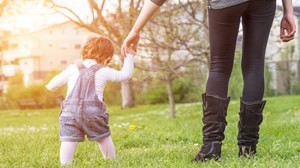 Image:
I have two major callings on my life: motherhood and ministry. Navigating these callings simultaneously can be challenging to say the least. Most days I feel successful with one and a failure with the other. Then there are days where I feel I have failed miserably at both. So on those rare occasions when I feel like I can maintain that delicate balance, I celebrate.
As a little ...
continue reading
---
Many women face opposition in their calling—whether overt, covert, or internal.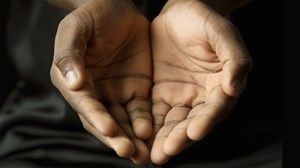 Image:
Few of us will step into our calling without some level of opposition or conflict. Sometimes, the opposition is overt and impossible to overlook. Karen* felt called to study theology. When the opportunity finally came for her to attend seminary, however, she faced intense resistance from her family. They eventually issued her an ultimatum: quit seminary or they'd stop ...
continue reading
---
Culture wants to caricaturize women leaders. But God sees us in a different light.
Image:
Recently a man told me I should stop interfering.
I didn't take it well.
Soon after that interaction, I came across a collection of anti-suffragette postcards featured on The Huffington Post. One postcard shows a room full of buck-toothed, bug-eyed women with the text: "At the suffragette meetings you can hear some plain things—and see them too!" The ...
continue reading
---
But I'm leading in the way God has gifted me.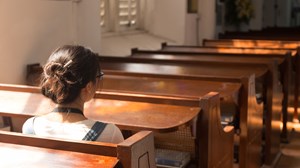 Image:
I felt a lump in my throat as I looked out across the sanctuary of the 1,900 member congregation—the church where I had been senior pastor for nine weeks. It was the same sort of lump I had when my son, Caleb Daniel Leach, was placed into my arms for the very first time.
As I held Caleb, tears streamed down my face and onto his precious cheeks. I was madly in love. He ...
continue reading
---
Being a woman leader is hard, yet so many of you courageously live out your calling—and I'm thankful.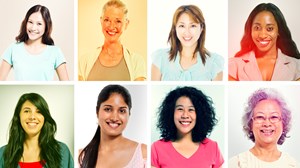 Image:
In research recently done by Susan R. Madsen of Utah Valley University, an interesting similarity among women leaders was found. Surveyed women said the reason they are leaders is because they had supportive family and friends—most notably their fathers—who helped them discover their voice and encouraged them to be leaders.
My family certainly played a role in encouraging ...
continue reading
---
What does it look like to invest in the resources God has entrusted to you?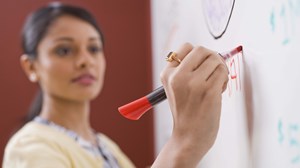 Image:
Stewards are people who care for someone else's property. They oversee, protect, and care for what is entrusted to them. That's also the management responsibility of a leader. As people of faith, we are accountable as stewards on behalf of two different owners: (1) God, who created it all and entrusted it to us, and (2) for the ministry for which we work.
A familiar ...
continue reading
---
Throwing out the old scorecard has changed gymnastics—and it can change your ministry.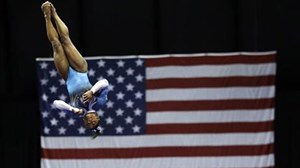 Image: AP Photo/Jeff Roberson
On August 5, the 2016 Summer Olympics will officially begin with the opening ceremonies. And on August 7, I will grab a bowl of popcorn and watch the start of the gymnastics events, paying special attention to Simone Biles, the most decorated American female gymnast, as she competes at her first Olympics. This isn't a new tradition. I have fond memories of watching the ...
continue reading