Encouragement
Take control of your circumstances by changing your mindset.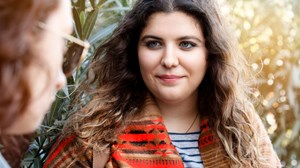 Image: iStock
In 1955, Martin Luther King Jr. preached a sermon titled, "Looking Beyond Your Circumstances." It was eight years before his "I Have a Dream" speech that would change America's course. In this lesser-known sermon, Dr. King suggests that one of the great temptations is to become too absorbed in our circumstances, which leads to the conclusion that ...
continue reading
---
Times of discouragement are inevitable in ministry, but we can learn to combat them.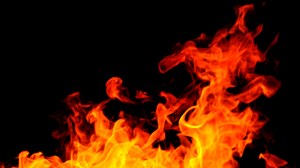 Image: iStock
I finished delivering my sermon for the second service that Sunday, and headed back to my seat. Before I could sit down, church member Vicki grabbed me, hugged my neck tight, and whispered: "Woman, you were on fire today!"
I smiled and sat down, feeling exhausted, but satisfied. God had accomplished yet another miracle. After the horrific week I'd had, as ...
continue reading
---
The awkward, embarrassing, and hilarious truth about balancing motherhood and ministry.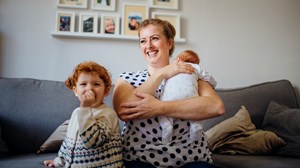 Image: iStock
When I think about mothers in ministry, I'm impressed by their gumption. One young mom I know leads worship at her church while her newborn daughter sleeps on her chest in a baby wrap. Another mom I know has her elementary-aged son tag along to her community service events, teaching him how to love his neighbors through practical works. Even I've learned the art ...
continue reading
---
The power of being seen, recognized, and named.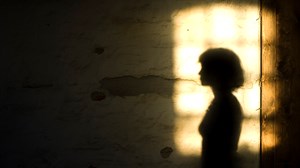 Image: iStock
My name is Dori. But that's not always the name I wanted. Long before Finding Nemo and Ellen Degeneres made my name popular, there were many names I wanted rather than Dori. For some unknown reason I went through a season in 1st grade where I signed all of my papers "Dor." That's right. Just drop the "i" and call me "Dor." I ...
continue reading
---
Approaching that giant piece of furniture shook loose all my insecurities, doubts, and fears.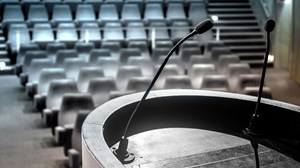 Image: iStock
It was Saturday night, the night before I would give my first sermon, my first real sermon behind a real pulpit in front of a real congregation. Following the sermon, the congregation would vote, as dictated by our polity, on whether to hire me as a co-lead pastor alongside my husband, who had been serving as lead pastor solo for three months.
It was late on a balmy May evening, ...
continue reading
---
Every leader faces failure, but it doesn't have to be the end of your ministry.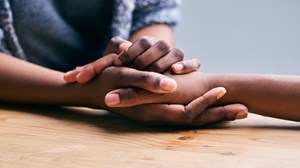 Image:
I used to believe that in ministry, no sacrifice is wasted—that our blood, sweat, and tears will always bear good fruit. When I started a new ministry, I envisioned ascending a ladder of faith, going higher and higher to reach the mountaintop. I figured if I put in the hard work, it would hold, and I could continue building on that foundation.
Imagine my shock when unforeseen ...
continue reading
---
The church—the entire body of Christ—needs women leaders.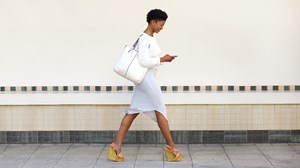 Image:
I remember our conversation like it was yesterday.
"Have you ever thought about being a pastor when you grow up?" Pastor Mylinda leaned over and asked, pointing to the people and the building around us. "I could see you doing what I do."
I looked at her and gawked. Me? I wanted her to see something bigger, shinier, and perhaps a bit higher-paying for ...
continue reading
---
A brand-new resource designed especially for you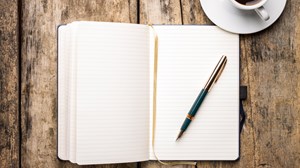 Image:
If you like sneak peeks, we've got a big one for you. In the next few weeks, Gifted for Leadership is getting a modern update to better reflect our mission. I'll post more about the specifics later, but in the meantime, you can get a first look by checking out our brand-new devotional. It includes our new name, logo, and colors, so you can get a peek at the exciting ...
continue reading
---
Women bring unique perspectives when they teach the Word of God.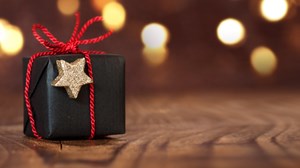 Image:
Shortly after I started my first job as a pastor, I was given the opportunity to be one of the first women in our church to preach in our Sunday services. To say I was intimidated by the thought of preaching in front of the entire congregation would be an understatement—I was terrified.
After preaching that first fateful Sunday morning, I was pleasantly surprised when ...
continue reading
---
Melinda Gates on how to be a successful woman leader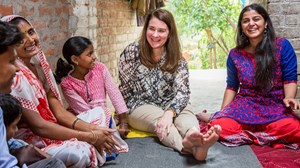 Image: Courtesy of the Gates Foundation
I did something the other day that I immediately regretted. Worse, it was in front of my 2-year-old daughter. I had come down with a nasty head cold that turned into a nasty chest cold, and my daughter, who already shows an incredible amount of empathy, looked at me with concerned eyes as I coughed yet again. I didn't want her to be worried, so I did what any good parent ...
continue reading