Encouragement
As I'm learning from Millennials, I'm finding hope for the future.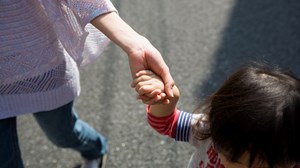 Image:
We talk a lot about Millennials. It often involves a lot of eye-rolling.
The stereotype is nicely summed up by the title of a 2013 Time Magazine article: "The Me Me Me Generation." This thought is not limited to secular circles, either. Earlier this year, Watermark Church created a song (which then went viral online) called "Gotta Love Millennials." ...
continue reading
---
The glory of God is man—and woman—fully alive.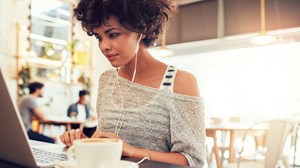 Image:
My dear friend,
It is nothing short of joyous to see you in action—loving God and loving people. I don't question that you are right where you're supposed to be, for you are more than leaning into the calling placed on your life. Do you see what I see in you? Do you believe in what Christ wants to do through you?
Here's what I know, you have the Three ...
continue reading
---
Culture wants to caricaturize women leaders. But God sees us in a different light.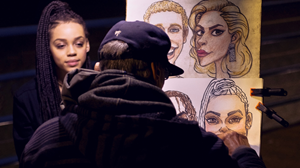 Image: Photo by Tim Mossholder on Unsplash
Recently a man told me I should stop interfering.
I didn't take it well.
Soon after that interaction, I came across a collection of anti-suffragette postcards featured on The Huffington Post. One postcard shows a room full of buck-toothed, bug-eyed women with the text: "At the suffragette meetings you can hear some plain things—and see them too!" The ...
continue reading
---
Will we enter God's Promised Land for us in full faith?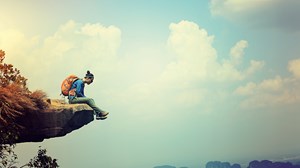 Image:
Editor's Note: National Hispanic Heritage Month begins today, running through October 15. To kick off the month, we're featuring a gifted, wise, and talented Hispanic woman leader. To read more from Bianca Juárez Olthoff, click here.
The Israelite spies stood at the edge of their promise. They could see the journey ahead of them. They were chosen to inherit ...
continue reading
---
But I'm leading in the way God has gifted me.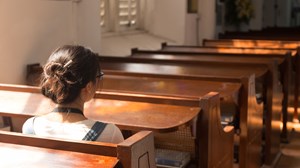 Image:
I felt a lump in my throat as I looked out across the sanctuary of the 1,900 member congregation—the church where I had been senior pastor for nine weeks. It was the same sort of lump I had when my son, Caleb Daniel Leach, was placed into my arms for the very first time.
As I held Caleb, tears streamed down my face and onto his precious cheeks. I was madly in love. He ...
continue reading
---
Being a woman leader is hard, yet so many of you courageously live out your calling—and I'm thankful.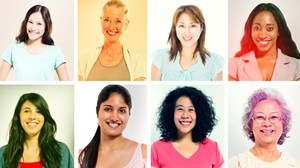 Image:
In research recently done by Susan R. Madsen of Utah Valley University, an interesting similarity among women leaders was found. Surveyed women said the reason they are leaders is because they had supportive family and friends—most notably their fathers—who helped them discover their voice and encouraged them to be leaders.
My family certainly played a role in encouraging ...
continue reading
---
Sojourner Truth used her God-given freedom to set others free—and we can too.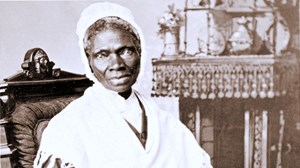 Image:
Powerhouse is not a word often used to describe women of the 19th century, but Sojourner Truth is not like most of our spiritual mothers. An itinerant preacher turned abolitionist, and an early voice in the fight for women's rights, Truth poured out her life for the marginalized and the oppressed.
Born into slavery in 1797, Isabella Van Wagenen—as she was called ...
continue reading
---
How to teach in a way that connects, compels, and builds trust.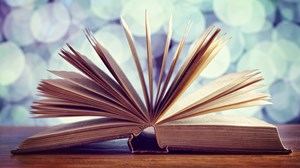 Image:
My stepsons come barging in the door after seeing a movie with their dad. They are laughing and talking and quoting lines from the movie as they scour the cupboards for snacks.
"How was the movie?"
"It was really good! So funny."
Then I ask this question: "What was it about?"
I usually get a play-by-play of the story line, with one of them talking ...
continue reading
---
How to follow a sacrificial Savior without losing yourself in ministry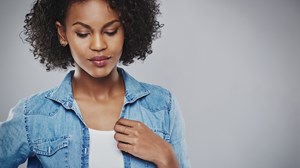 Image:
If you are in ministry, you most likely have a strong desire to serve others. But where does it end? When have you served enough? Where are the limits?
It's popular to talk about having healthy boundaries, but how do we know where to set them in ministry? Since we have a Savior who died to fulfill his mission, how do we emulate him while still maintaining our mental and ...
continue reading
---
Can a pastor be an introvert?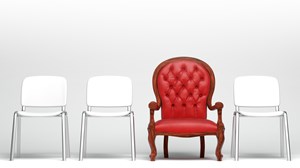 Image:
I grew up in a church that didn't support women in ministry. So when God started tugging my heart toward vocational ministry, it took me a long to time to understand what was going on. With no visible examples of women leading in the church, I had a difficult time picturing what church leadership could look like for me. Thankfully, in college and graduate school I was ...
continue reading