Relationships
Let's talk about the elephant in the room.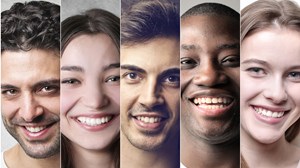 Image: iStock
The topic of racial diversity has grown louder and stronger in recent years. As a fourth generation Chinese-American woman who was born and raised in Hawaii and currently lives in the Pacific Northwest, I am happy that race and ethnicity are being brought into the forefront, and that there are movements across the nation to increase awareness about these issues. What bothers ...
continue reading
---
5 ways I formed a group of women leaders around me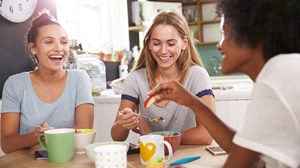 Image: iStock
I remember the first time I found "my people." I had been invited to present several workshops at a conference for women ministry leaders. It was the first time I was exposed to a group of people just like me. Women! And not just women, but women who were leaders! In ministry! In the large group sessions, in the workshops, and in the speakers' room—these ...
continue reading
---
How to take a mental break when your mind is filled with reminders of your to-do list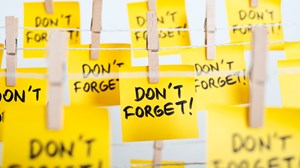 Image: iStock
I was sitting in a meeting with my team when I found myself drifting off to my to-do list located smack dab in my head: the sheets need changing, the dog needs groomed, the chicken's been thawed for two days and needs to be cooked before it goes bad. On and on and on. This wasn't a random occurrence of my mind wandering. This happens daily. It's as if I'm ...
continue reading
---
Work through disappointment and create realistic expectations for your team.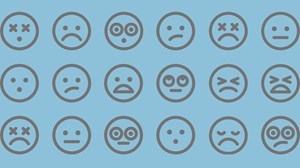 Image: iStock
Leadership is an unpredictable ship to navigate. We can't sail the boat without a crew and we can't always control the crew—let alone the wind and the waves! Maybe the real problems arise when we try to.
My husband and I have been leading long-term healing and discipleship groups for more than 20 years. Our structure includes a teaching time followed by discussion ...
continue reading
---
Pooling expertise, wisdom, resources, and networks leads to better ministry.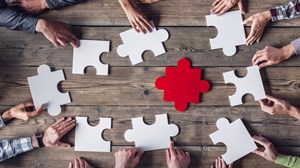 Image: iStock
"It's weird." These were not the words I wanted to hear from my son's pediatrician.
For weeks the good doctor had been trying to diagnose what was going on with my son. Lab tests, examinations, ultrasounds; my five-year-old had been given the full work-up. Now, as I sat on the phone in the corner of the gym I took notes on scrap paper, the doctor relayed his ...
continue reading
---
How I moved from a lone ranger to intentionally amplifying the work of other women leaders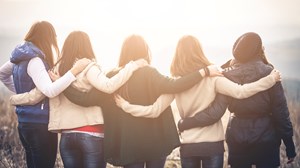 Image: iStock
My first foray into ministry as vocation wasn't with a church, but rather as a guest preacher and worship leader, filling the pulpit or leading worship for pastors who were away for a week. I referred to myself as the lone ranger. I'm not really a fan of the masked man; it just felt like most days I was going it alone, and it was lonely. Regardless of gender, this ...
continue reading
---
What does it mean to say "no" to ourselves on behalf of those we serve and influence?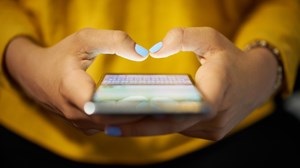 Image: iStock
This past week I was in an ordination workshop. The class was made up of people in the process of being recognized as set apart for the ministry of shepherding God's flock. What this all means is still being worked out both for me and for my church. For the record, I have no actual agricultural experience. The closest is of the gardening variety and pet-sitting. I feel ...
continue reading
---
The delicate balance of authenticity and confidentiality in leadership.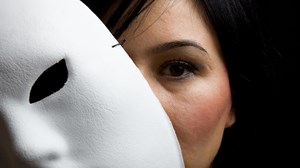 Image: iStock
Coco Chanel put it best: "Hard times arouse an instinctive desire for authenticity." The political and marketing arenas have picked up on this need to be genuine. Entrepreneur Magazine exposed the trend of millennial women using the power of the purse to send a message, which has in effect, changed the way companies brand their products. The author writes, "Millennial ...
continue reading
---
How to gracefully embrace your role as the strongest person in the room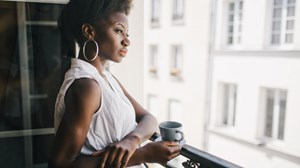 Image: iStock
There I was, halfway through a meeting, when I suddenly realized I had done it again. Without meaning to, I'd become the de facto leader of the group, and everyone was looking at me. I could see clearly that everyone realized I was now in charge. But they weren't all happy about it.
For one thing, I was a woman—and we all know not everyone is happy when women ...
continue reading
---
Parents in my children's ministry questioned my authority because I wasn't a mom.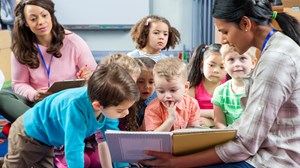 Image: iStock
Fresh out of graduate school and looking like I had just graduated from high school, I jumped into a church staff role as director of children's ministry. I had the education, the prior internship, and the experience working with kids. I was ready to make an impact. But I forgot to consider one thing: the assumption that because I didn't have kids, I couldn't ...
continue reading