Relationships
Practical tips for raising up more women in ministry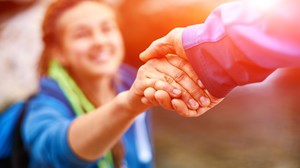 Image: iStock
Editor's Note: In honor of International Women's Day today, we're publishing this practical article on developing the next generation of women leaders for ministry. Whatever your role, young women in your church are looking to you as a role model. What a privilege and honor to invest in them and watch God grow and develop them into amazing leaders. —Amy ...
continue reading
---
Rather than see other women leaders as competition, we can serve as advocates and allies for one another.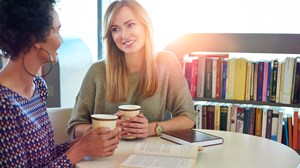 Image:
Daytime TV talk shows remain something of an occasional guilty pleasure for me, but on this particular afternoon it was essential viewing. After all, it was a TV world exclusive, an interview that had needed to happen for over a decade. It was actually more intimate than an interview, in its own daytime TV kind of way, with no studio audience to cheer or clap: this was a conversation, ...
continue reading
---
Is it possible to be yourself, or should you become "one of the guys"?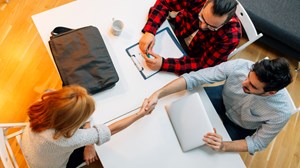 Image:
Esther is my hero. Thankfully, I'm rarely called to put my life on the line by entering a king's presence uninvited. I do, however, often look to Esther for courage when I am called to step into rooms where I don't feel comfortable.
Last week I received an invitation to a breakfast meeting for local lead pastors. I glanced over the recipients of the email ...
continue reading
---
Follow the example of Harriet Tubman.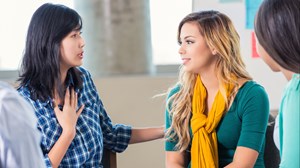 Image:
My mother was the chair of the Black History Month Committee, which meant I was enlisted in the school's program. One year, we had a wonderful play which highlighted major figures in African-American history. I put a scarf on my head and a long skirt, a blouse, and an old sweater and became Harriet Tubman. I transitioned back in time to become a powerful, fearless slavery ...
continue reading
---
Crossing the line between friendship and ministry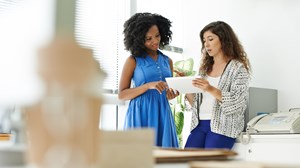 Image:
"I don't know if you'll be able to help me with this, Cara," Amalia* said in a voicemail, "But I'd love your insight on something." There was a pause. Then she asked me to call her back.
I was so grateful when we finally connected. An acquaintance had reached out to her to get to know her better, asking to hang out. Amalia, who is a ...
continue reading
---
3 ways to minister well as you adjust to a new normal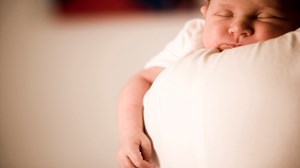 Image:
Last week I averaged five hours of sleep a night, attended a meeting wearing a shirt that was covered in what I hoped was drool, and received a text message from my babysitter that my daughter had rolled over for the first time—and I wasn't there to see it because I was at work. I know that healthy and productive ministry comes from overflow, from the abundance ...
continue reading
---
Is it possible to balance two full-time callings?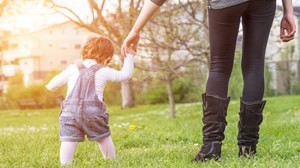 Image:
I have two major callings on my life: motherhood and ministry. Navigating these callings simultaneously can be challenging to say the least. Most days I feel successful with one and a failure with the other. Then there are days where I feel I have failed miserably at both. So on those rare occasions when I feel like I can maintain that delicate balance, I celebrate.
As a little ...
continue reading
---
Many women face opposition in their calling—whether overt, covert, or internal.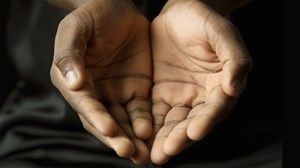 Image:
Few of us will step into our calling without some level of opposition or conflict. Sometimes, the opposition is overt and impossible to overlook. Karen* felt called to study theology. When the opportunity finally came for her to attend seminary, however, she faced intense resistance from her family. They eventually issued her an ultimatum: quit seminary or they'd stop ...
continue reading
---
With God, there's more than enough (gifts, opportunities, ministries, work) to go around.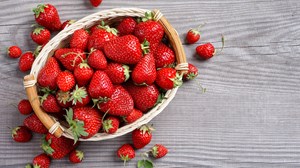 Image:
There were 60 of us in the room that day, and only 8 were women. We'd been chosen, called, or assigned (however you want to say it) to speak at summer camps across the United States. I wish I could say that as I sat in two days of intensive training, every part of me was marked by Paul's words in Romans 10:15, "Blessed are the feet of those who bring good ...
continue reading
---
Eight tips to love the hard-to-love.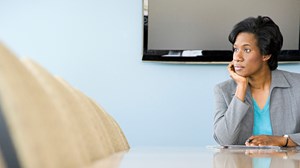 Image:
I have always been committed to obey the call of God no matter what. I was committed when I was ordained and released to plant a church in a community that didn't approve of women in ministry. I was committed when someone actually threatened my life if I followed through with the church plant. I was committed when Johnnie—my husband, my greatest supporter, and ...
continue reading