Skills
How to walk alongside sexual assault victims when you've been a victim yourself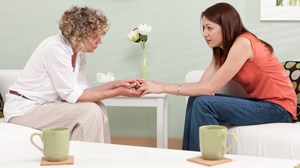 Image: iStock
The scandal of Harvey Weinstein and the festering wounds left along his destructive path of sexual exploits made America face a fact: every day we interact with women who have suffered the horror of sexual assault. As #metoo flooded social media channels, multitudes of women felt the tide of suppressed emotion wash over their lives. In this world where every 98 seconds another ...
continue reading
---
How to stand firm in who God says you are when you feel like a phony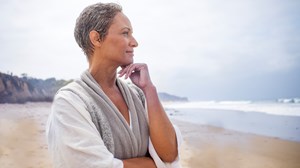 Image: iStock
Karie sits in the boardroom around the table with her co-workers. Having just presented the fall vision, her manager asks for feedback from the team. Karie knows what she wants to say, even how to say it. Just as she begins to open her mouth and give her response, however, she hears a voice whisper sternly.

Don't you dare say anything.
Scanning the room, Karie notices ...
continue reading
---
Whether you've truly failed―or you just feel like a failure―the experience can actually be a blessing.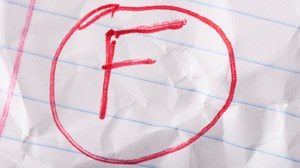 Image: iStock
"Well, Cara, I'm not really sure what to say, but you failed to do what we hired you to do." The chairperson folded her hands on her lap, and looked at me blankly. I stared back at her, numb to the world around me.
Glancing at the paper in front of her, she went on to list all of the many ways she believed I had failed at in my first two years of ministry. ...
continue reading
---
First steps you can take to learn to speak out against injustice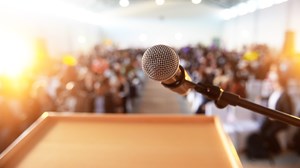 Image: iStock
A few years ago I had a chance to watch a movie entitled, Blood Done Sign My Name. In this movie, viewers get to know two leaders who are faced with civil unrest during the Civil Rights Era. In one scene a young white pastor is having a discussion with his predecessor over how, or if, the church should get involved in the Civil Rights Movement. His predecessor tells him to ...
continue reading
---
5 things to do when you face tragedy and turmoil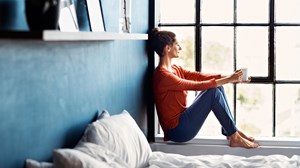 Image: iStock
I just can't do this without her. The defeating thought came without warning and forced its way into my heart. I could barely breathe. We had worked side by side in ministry for years, and now she was gone. I'd lost her—my confidante, prayer partner, and best friend.
We sat on the front row at church before Sunday morning service when she gave me the news: ...
continue reading
---
Every woman knows how to minimize herself, and we need to put a stop to it—here's how.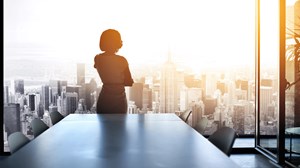 Image: iStock
"I am not a woman, so I don't have bad days," Russian President Vladimir Putin recently said in an interview. Like you, I read that statement and balk. What right does he have to make such blanket statements about an entire gender, let alone debilitate women to mere stereotype?
Nevertheless, an interesting phenomenon happens when I enter church territory―I ...
continue reading
---
Five truths to keep in mind when God calls you to a big career change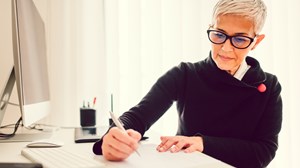 Image: iStock
My move from business to full-time ministry happened so fast, I probably should have seen a chiropractor for whiplash. I had held a litany of diverse jobs over the years―everything from fast food cashier to customer service representative, wardrobe coordinator on a Christian nativity musical tour to a very brief stint in the technical department of a major city's opera ...
continue reading
---
Effective co-pastoring requires more than just dividing up tasks.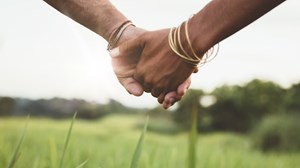 Image: iStock
It was official. We were co-pastors, elected by our church to serve as a husband and wife team. Now what?
As the bright light of excitement from starting our new co-pastoring journey dimmed, and we settled into the daily grind of parish ministry, we were dismayed to discover we had no idea how to co-pastor. None at all. We both had degrees in ministry and were pursuing master's ...
continue reading
---
Everyone wants a break and more time off, but Sabbath offers more.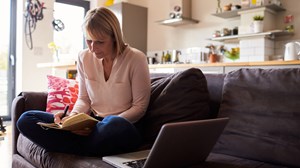 Image: iStock
I have struggled over the years as I've tried to find balance in practicing Sabbath. As a new believer, I took the Ten Commandments as gospel and thought a lot about what it means to keep it holy. For me, that easily translated into going to church, and then coming home to investigate the passage that was preached. I spent the afternoon combing the verses that came before ...
continue reading
---
When organizational culture makes you wonder if you belong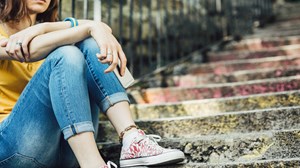 Image: iStock
Lisa could not believe what she was hearing.
The worship pastor at her church was clearly a very gifted musician. On Sundays, he consistently produced the highest quality worship program she ever experienced. Unfortunately, it was evident his quest for musical perfection came at a high relational price. Simply put, Peter was a jerk. He unapologetically bullied people, using ...
continue reading