All Hail Maggie Smith
Finally, someone shows us how to age with dignity.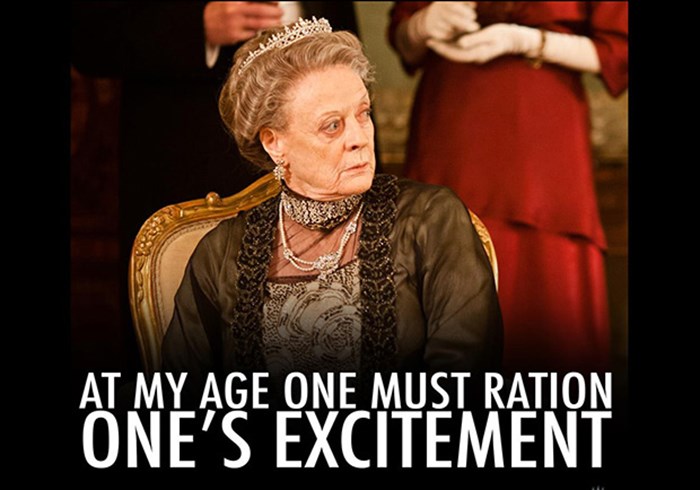 Image: Downton Abbey / ITV
Dignity and gravitas are qualities that we rarely expect to find in our celebrities, but at age 78 and more popular than ever, Maggie Smith isn't our typical celebrity.
America has fallen in love with this silver-haired actress. Why do I watch Downton Abbey? Maggie Smith. When you get right down to it, it's Downton's indomitable matriarch who keeps me—and quite a few others—coming back for more. The younger women on the show may get the exciting storylines, designer gowns, and photo shoots, but it's their grandmother who inspires me and my friends to write Facebook updates declaring, "I want to be Maggie Smith."
Of course, there's a distinction between Maggie Smith the actress, and Lady Grantham the character, but in the public mind, the two have largely become inseparable—all the more so because Smith, herself a British dame, has made a habit of playing such "biddies," as she calls them.
On any screen, large or small, ...
1