Hey John Piper, Is My Femininity Showing?
The implications of allowing women to teach "indirectly."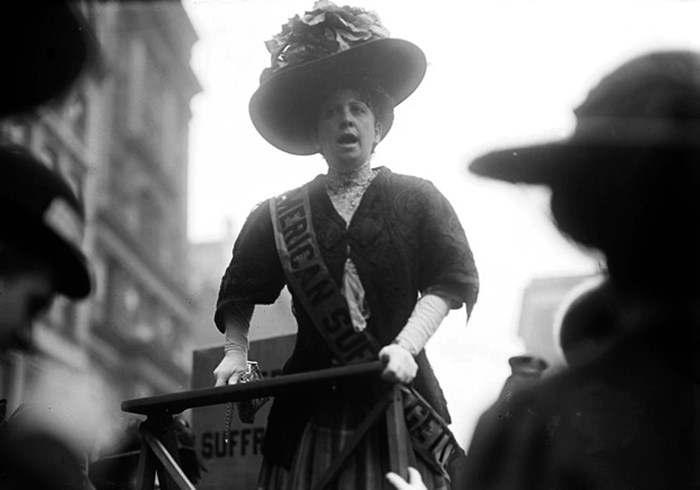 Image: Library of Congress
In a recent podcast, John Piper describes acceptable ways for women to exert public influence. As he explains why men can read biblical commentaries from women, but not be taught by them in person, he reveals some profoundly troubling assumptions about women and a dated view of the female body.
Piper—a complementarian who believes in male headship and leadership—endorses women's commentaries on the Bible because they are "indirect" and "impersonal" venues of influence. He emphasizes that in reading a woman's words, he doesn't see her with his own eyes, conveying particular qualms with a woman looking at him while teaching. As blogger Rachel Held Evans asserts, Piper's reasons for preferring an indirect and impersonal encounter with a woman point to one factor: the offensive presence of her body.
According to Piper, the role of a city planner is appropriate for a woman because she exercises authority ensconced in an office at a desk, ...
1