Ignoring Worker Injustice Won't Make It Go Away
Taking the source of our shopping seriously.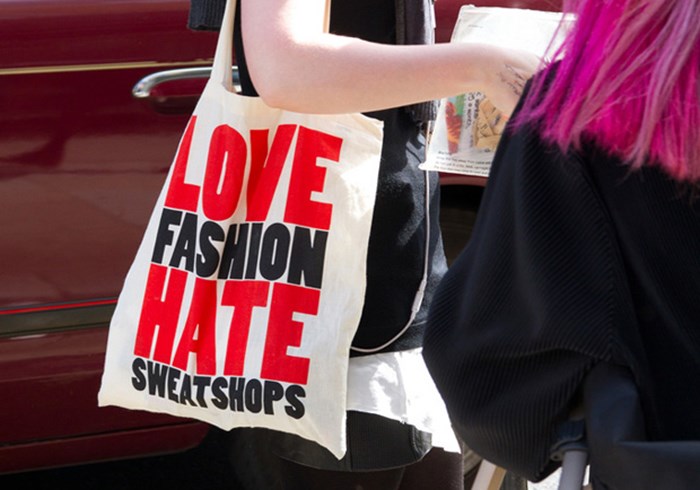 Image: Craftivist Collective / Flickr
My seamstress died last week. She was crushed when an eight-story building fell on her. It's tragic. I'm outraged.
Somehow, the clothes on my back—the clothes I bought and will buy—are intertwined in what could be Bangladesh's worst industrial disaster to date, killing more than 800 (the AP had reported the death toll could soar to as many as 1,400). In fact, when the garment factory she worked in collapsed, she may have been making a blouse for me or my daughter. I don't know her name, and I didn't hire her directly, but that doesn't make her any less human. And it doesn't make me any less involved in this web of supply and demand. They were making clothing for companies that you and I know—companies where I have bought clothing for myself and for my children.
Without placing undue blame on the consumerism of Americans and the rest of the Global North, and without making this all about us, we still need to stop and consider how most ...
1