My Cynical Christian Reality Check
How Pope Francis taught me about my own Christian stereotypes.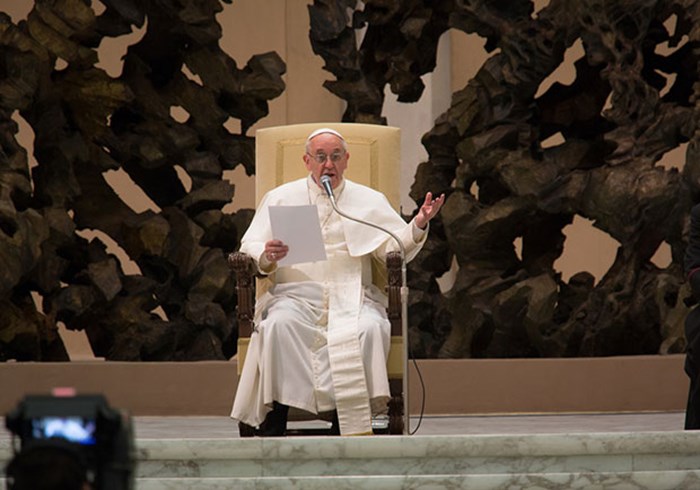 Image: Boston Catholic / Flickr
Headline after headline, story after story, we read about how Pope Francis is doing things differently. Eschewing the pomp and traditional trappings of the papacy, he refused the fur-trimmed half-cloak and golden cross in favor of a plain white vestments and a cross made of iron. He declined the official papal car and rode the bus with the cardinals that elected him. In his most astonishing departure from tradition, Pope Francis washed the feet of two women prisoners, one of whom was Muslim. Last week, he announced that instead of giving bonuses to Vatican employees, the money would go to charity.
Pope Francis is different from his predecessors, and everyone has taken notice—laity and leaders, Catholics and non-Catholics. (As an evangelical, I closely followed these stories because of the tremendous influence of the papacy, and despite the theological differences between Catholics and evangelicals, I believe we're called to a certain degree of unity through Christ.)
The ...
1