Thrift Shop Theology
Poppin' tags with an unlikely spiritual teacher.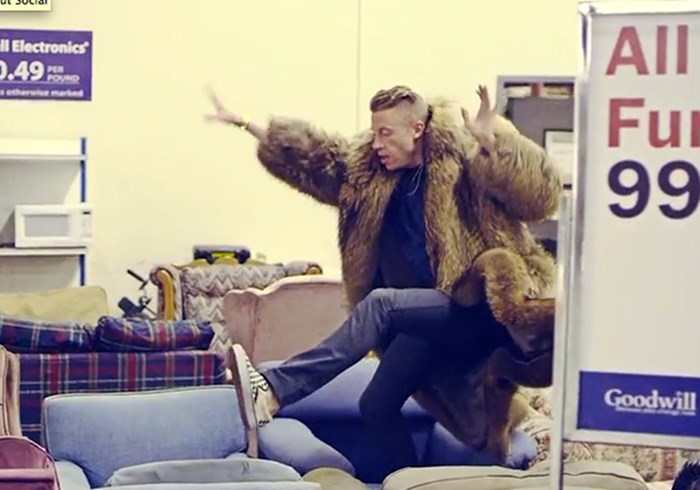 Image: Macklemore / YouTube
You can tell the brand of my daughter's jacket whether or not she's facing you, its white logo is stitched on the front and back. I'd resisted buying her this North Face fleece for months. For one, she is not a "wilderness chic" kind of gal and, second, we live in the suburbs of Chicago, not on Mount Rainier, but she was fixated because it was the "cool thing" to have in the 5th grade.
I tried to reason with her. I talked about the pitfalls of defining ourselves by the things we own. Store not up your treasures, I warned. But, alas, she was not persuaded and was in need of a new jacket, so when we happened to find one for a good price, I gave in. My stomach fell when I first saw her leave school in a jacket identical to many of her classmates'. Where was that little daughter I once knew, spectacularly herself in purple velour dress, a rainbow of hairband bracelets, and her brother's hand-me-down cowboy boots? Would our culture erase every shred ...
1