The Church Welcome: This Time, With Feeling
It's our job to create the friendly, open atmosphere of heaven… or at least Disney.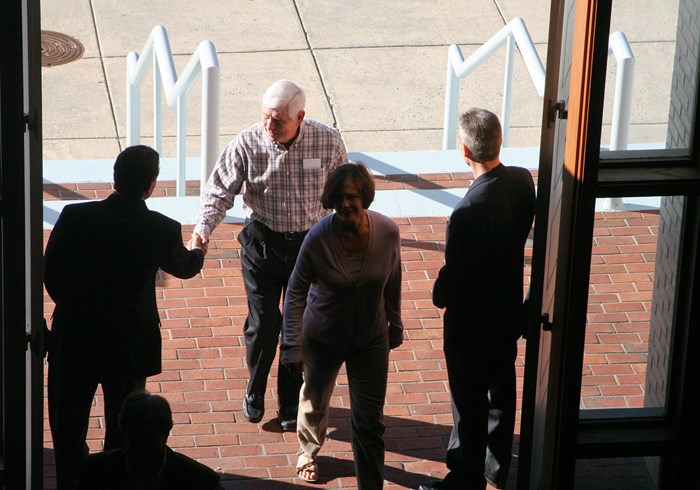 Image: Roswell_UMC / Flickr
Not long ago an acquaintance bemoaned the "Stay Off the Lawn" signs that ran around a church property near her house. She joked that she wanted to sneak back at night and cover the "Stay Off" signs with ones that instead offered an invitation to come play on the lawn.
I'd like to tell you that she actually did this—and signed Jesus' name to them—but I don't want to get anyone in trouble. So I'll just say the whole thing was hilarious, and maybe felonious, but it cut to the quick of a big problem we the church face: our nasty reputation for being less than welcoming.
This is not news. Lots of folks talk about how churches and the Christians who fill them up are known more for what we're against than what we're for and more about whom we'd like to keep out than who'd we want to invite in, or at least keep in.
Plenty of churches combat this reputation with neighborhood outreach programs or signs and banners proclaiming ...
1