Must the Good Wife Always Stand By Her Man?
Huma Abedin's choice to stay doesn't provide a template for unfaithful relationships.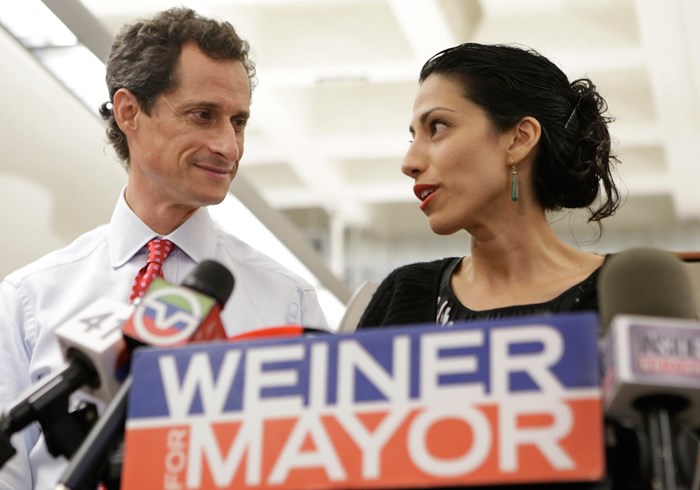 Image: Kathy Willens / AP
Huma Abedin's personal essay for the September issue of Harper's Bazaar plays out an all-too-familiar scene in the theater of sex and politics. In this cast, there are only two characters: the Good Wife and the Better Man. In the article, Abedin christens her husband, New York City mayoral candidate Anthony Weiner "a better man" who pushed through his past mistakes (which, by now, we all know of). And in a telling editorial decision, the magazine titles the article and by proxy Abedin herself as "The Good Wife," one who has remained faithful by his side through it all.
It's a clean, PR-friendly image. This article was written and published online before the nation was introduced to Carlos Danger.
And now that Weiner's public vows to abandon his sexting exploits with other women have resurfaced as, shall we say, less than sincere, it's difficult to tell which of the couple is more infamous. The typecasts are quickly deteriorating, as America ...
1