I Love You And I Don't Care Who on Facebook Knows It
Guidelines for PDA in the digital age.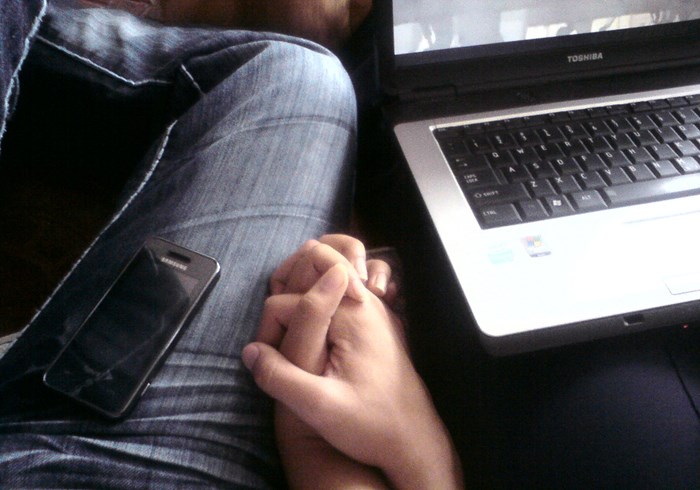 Image: Axelph / Flickr
We all know a Facebook cynic. Maybe you've even been a Facebook cynic. If you're not in a relationship, you might hate reading the statuses on Valentine's Day or anniversaries; if you are childless you might be tired of seeing friends post about their babies; if you hate cats, you might even condemn the pet-lover who shares too many photos of Mr. Whiskers.
Defenders of Facebook, even in Christian spheres, emphasize the community-building power and togetherness of the platform. As we scroll through updates, we ought to have the capacity to , they say. But sometimes we're not being invited to share in the celebration or the mourning. Instead, as we review what's become a digital curation of people's lives, we get roped in as involuntary witnesses.
So, let's talk about the real problem here: "public displays of affection" through lovey-dovey messages on social media. Facebook PDA has a bad reputation for a reason, and it's not just because exhibitionist couples annoy us, both offline and on. Couples' Facebook updates can seem detached from the rest of the world, shared without inviting advice, perspective, or feedback from the close friends and elders subjected to each. (Who among us has something wise to say in response to a photo of a friend kissing her boyfriend on Facebook? If someone does, I'd like to know what.)
"Facebook official" isn't enough anymore; nor is tweeting from the altar. Now couples are "racing ...
1