Jesus Loves Miley Cyrus
Everyone's shocked and offended over her VMA performance. As Christians, we can offer another response.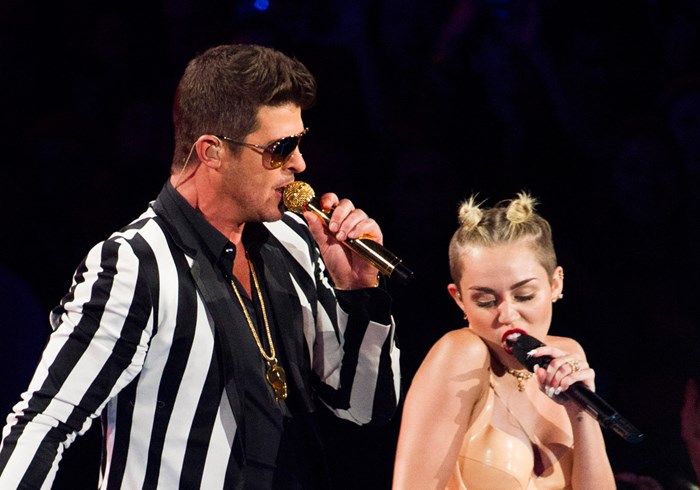 Image: Charles Sykes / Invision / AP
What's left to say about Miley?
The former tween star's already-notorious performance at Sunday's MTV Video Music Awards has everyone freaking out, about the vulgarity, about the sexism, about the racism – not to mention the problematic celebration of drug culture in her song "We Can't Stop" and the misogynistic date-rape vibe of Robin Thicke's song "Blurred Lines," which the two performed together.
Sigh.
Are we really back here again? It's been 29 VMAs since Madonna writhed in her wedding dress to "Like a Virgin," 23 VMAs since Prince wore butt-baring pants, 12 VMAs since Britney performed "I'm a Slave 4 U" wrapped in a live snake, and four VMAs since Sacha Baron Cohen dressed as a dark angel and landed crotch-first on Eminem's head.
The VMAs exist to shock, and by promising to deliver a moment "even crazier" than 2003's Britney-Madonna kiss, Miley left little doubt about her intention to use this performance to carve out her own place alongside these icons of pop.
Part of me hates even acknowledging this event by writing about it—we're giving MTV and Miley exactly what they want. But when people are talking, they're also listening, and it's important to think through what our response communicates about who we are.
As Christians, when confronted with something offensive, we often condemn it on instinct. We want to make sure everyone knows how strongly ...
1