The Women Who Sang Out for Civil Rights
The heroines of the movement followed a call to "Lift Every Voice and Sing."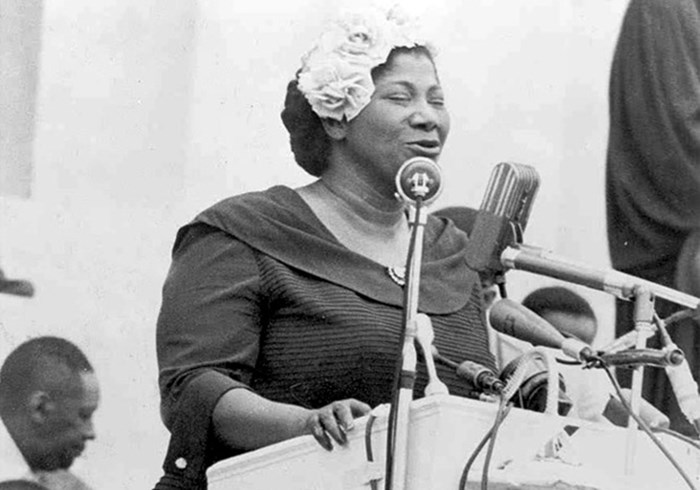 Image: Library of Congress / Prints & Photographs Division
When Martin Luther King Jr. had those rough patches, those days and nights when he felt worn down by struggles and soul-beatings, he used to call Mahalia Jackson, a gospel singer and close friend. King wanted her to sing some soul-lifting melodies to see him through the weariness. And she did. She sang King through moments of despair and threats of hopelessness.
Today marks the 50th anniversary of the March on Washington for Jobs and Freedom, a historic event largely commemorated for King's iconic "I Have a Dream" speech. On Aug. 28, 1963, King requested that before he spoke Jackson would sing him into another moment of strength and perseverance. He wanted to hear her sing the gospel tune, "I've Been 'Buked and I've Been Scorned." And she did. Jackson sang the civil rights leader into the moments of giving his speech of a lifetime.
For many years, the accomplishments of the civil rights movement have primarily been credited to the work of the male activists, leaders, and celebrities. Thankfully scholars, journalists, and historians have begun to recognize and name some of the countless women who played irreplaceable roles in the movement.
Over the past week, as I read articles, listened to songs, and watched footage of the march and the movement, I have been struck by the beautiful way women literally gave their voices to fight for justice. They spoke and sang and stood to proclaim the Kingdom reality of social and economic equality for all people. ...
1