Angels We Ignore On High
Reintroducing evangelicals to the heavenly hosts.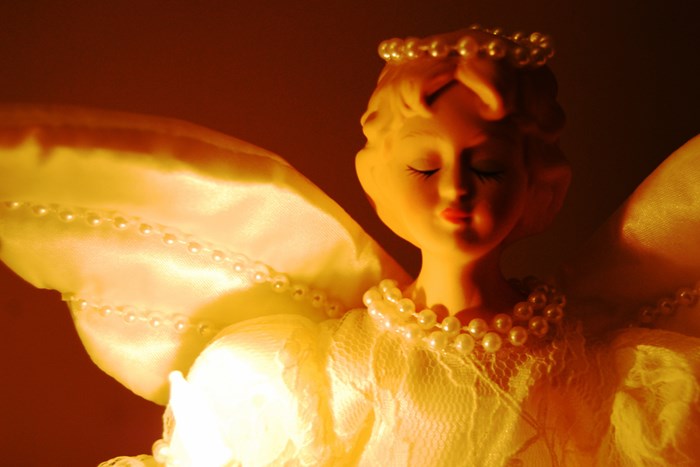 Image: sidewalk flying / Flickr
This time of year, we sing a lot about angels. Hark the herald angels sing. Come and behold him, born the King of Angels. Angels we have heard on high.
In Scripture, angels are all over the place—far beyond just the Christmas story where they seem to terrify everyone they encounter.
We see them ministering to Jesus in the desert. They show up in the Resurrection and the Ascension. The book of Hebrews is full of them, with repeated reminders not to worship them or confuse them with the Divine. We see them throughout the Old Testament—in Sodom, in the book of Job, and repeatedly in the Psalms. Elisha sees an army of them. They turn up hundreds of times throughout the whole canon.
Yet, until recently, I basically ignored angels. I never rationally came to a place of disbelief in angels. I never examined the evidence for them and found it lacking. To me, angels just seemed to be a bit cheesy.
In all my years in evangelical churches, I cannot recall hearing much teaching ...
1