Frozen: A Disney Movie Where Sisters Actually Care For Each Other
Seeing sisterly love at the box office.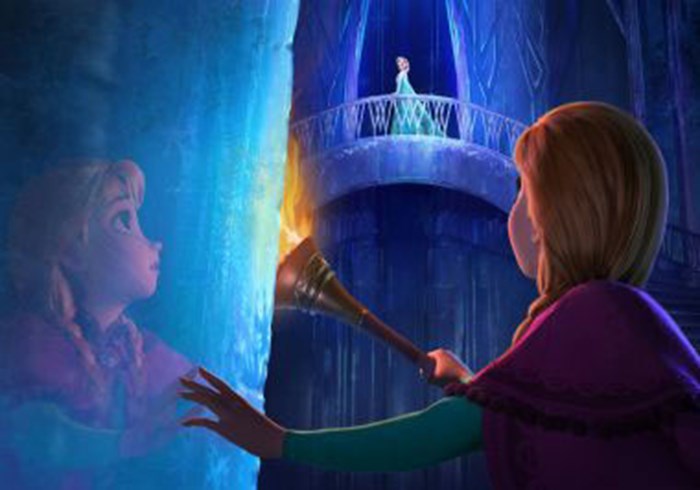 Image: Walt Disney Pictures
The new Disney cartoon Frozen broke a Thanksgiving weekend box-office record, but still got overshadowed by the hyped-up Hunger Games: Catching Fire. You'd think the two blockbusters, starring an icy Disney princess and a dystopian "Girl on Fire," would have little in common, but both movies illustrate the challenges and joys of sisterly love.
At least, that's what I noticed. As my "baby sister" got married before Thanksgiving and my "big sister" will get married this March, sisterly love sticks in the back of my mind.
Viewers initially watched the heroine Katniss Everdeen in the first Hunger Games movie, volunteering herself in place of her sister to fight in an arena against other children. The Hunger Games sequel, which set its own box-office record for all of November, hints at sisterly love as we are reminded of why Katniss is in the games to begin with, amid broader cultural commentary on commercialization and entertainment.
Frozen beat ...
1