Hot Wives, the Harlem Shake, and Our Favorite Posts from 2013
Readers and writers pick the best of Her.meneutics.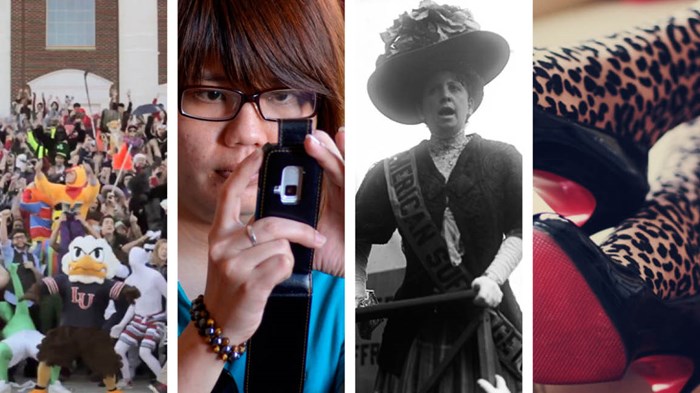 We know you've already read more end-of-the-year lists than you'd care to. They're everywhere.
And yet, we couldn't resist. This was, by far, Her.meneutics' best year ever, so we're ending 2013 with a lot to celebrate. These popular posts span the Her.meneutics canon, focusing on pop culture, the life of the church, gender, and technology.
Our readers' favorites: The most-read Her.meneutics posts of 2013
1. The Problem with Christians Doing the Harlem ShakeSome advice for the church: Think before you click. Kate Shellnutt2. I'm Sick of Hearing About Your Smoking Hot WifeSex in marriage beyond sayings, stereotypes, and Song of Solomon Mary DeMuth, guest writer3. The Secret Women's Porn ProblemWe may not talk much about women's addiction to erotica, but it's happening. Trillia Newbell, guest writer4. Hey John Piper, Is My Femininity Showing?The implications of allowing women to teach "indirectly." Rachel Pietka, guest writer5. Jesus Loves Miley CyrusEveryone's shocked and offended over her VMA performance. As Christians, we can offer another response. Laura Leonard6. Things Broke People DoWe're not the only ones responsible for our financial state. Caryn Rivadeneira, Rachel Marie Stone, Marlena Graves7. The Real Housewives of Duck DynastyBehind every strong redneck duck-hunter is a strong Christian woman. Sharon Hodde Miller8. The Very Worst Trend EverHow our love of brokenness actually fails ...
1