The Normal, Drama-Free, Totally-Healthy Christian Homeschool Movement
In a culture that loves shock value, typical evangelicalism rarely makes news.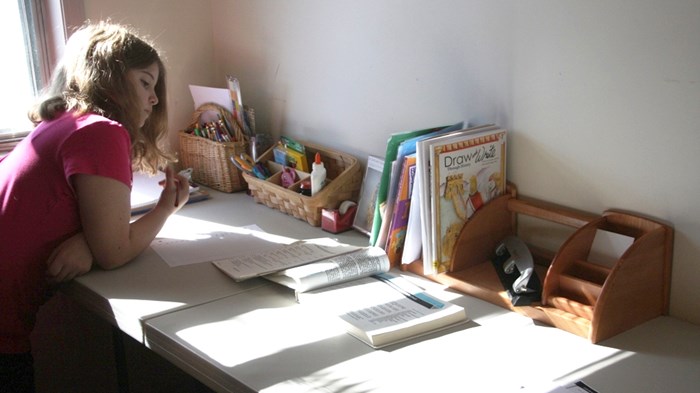 Image: jimmiehomeschoolmom / Flickr
When I was in high school, purity balls marked the passing of another year, conferences taught me not to hold hands until I married, and women discussed whether pursuing a career would betray their God-given calling to marriage.
I was in the thick of conservative homeschooling culture. When American Prospect published Kathryn Joyce's recent article on the "apostates" among us, I took note. In fact, I couldn't stop reading. It was a little like watching a train wreck with family members on board.
Joyce's piece profiles several homeschooling horror stories—narratives of children raised by hypersensitive, overbearing parents, parents who used mental and physical punishment. The article ties those stories to the history and culture of the broader homeschooling movement, which became popular in the 1980s and spread in the last few decades to more than 2 million practitioners.
While I know the kinds of heartbroken children of homeschooling Joyce profiles, ...
1