In 'Silver Linings Playbook,' Hollywood Finally Gets Mental Illness
Whether or not it wins an Oscar, the film deserves praise for portraying real, human struggle.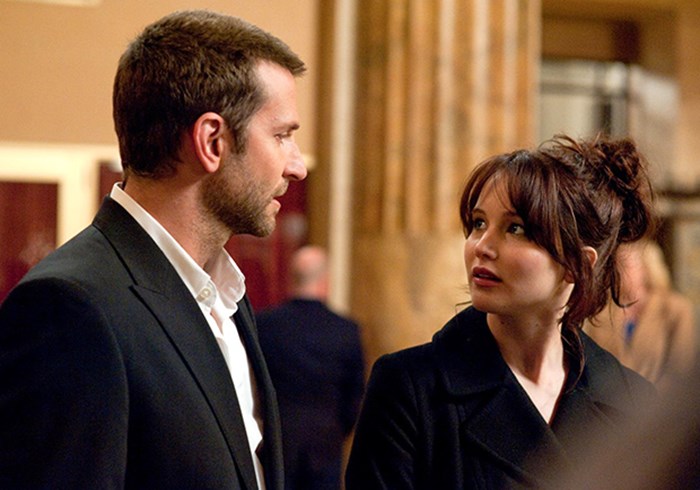 Image: THE WEINSTEIN COMPANY INC.
Among the films nominated for Academy Awards this year is the quirky picture Silver Linings Playbook. It's quirky because it defies traditional categories of film. Part romantic comedy, part intense drama, the movie also provides a bit of education on a topic Hollywood historically covers disastrously: mental illness.
The movie follows Pat, played by best actor nominee Bradley Cooper, as he tries to rebuild his life after eight months in a psychiatric hospital. Overall, the treatment of mental illness is surprisingly good. Especially when compared to the usual fare, it's quite sensitive and accurate. If you've seen the film, place it against the visual backdrop of movies like One Flew Over the Cuckoo's Nest, Fatal Attraction, Misery, and Psycho. Silver Linings Playbook represents a dramatic improvement, portraying the characters who struggle with mental health as human, sympathetic, and in most ways ordinary—and with a lot of living left in the wake of diagnosis and hospitalization.
Although it's not perfect, Silver Linings Playbook does offer helpful lessons for anyone wanting to better understand mental illness and how it affects people in the real world:
Mental illness is common.
Several characters in this movie have mental health "issues." This might seem like Hollywood overkill, but it's fairly realistic, especially since much mental illness has hereditary components and tends to run in families. Most people don't realize ...
1