Let Pastors' Wives Do Their Own Thing
And please ignore the ones on reality TV.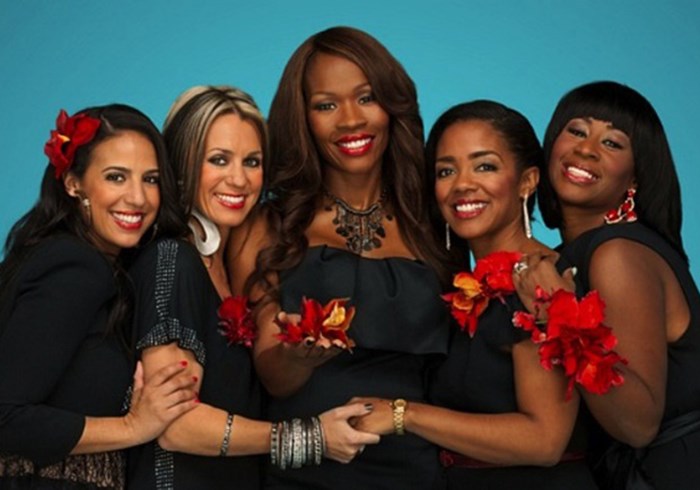 Image: TLC
TLC, known for Sister Wives and 19 Kids and Counting, has added a new outrageous piece of real-life drama to its roster: The Sisterhood, a reality show that follows five pastors' wives in Atlanta.
The women are all megachurch stars-in-training, in outfits that belong on Real Housewives and attitudes to match. Like in many African American churches, they refer to themselves as the "first ladies" of their congregations, and fame follows wherever they go.
I suppose it was inevitable. Reality television has commoditized girls who compete in pageants (Toddlers and Tiaras), young men and women looking for love (The Bachelor), and pregnant teenagers (Teen Moms). The phenomenon of a pastor's wife — and a Southern one at that — was probably ripe for the filming. It's an incredibly sad thing.
It is an antiquated and strange notion to view a woman as an extension of her husband's occupation. Yet for some reason, we insist on doing this with pastor's wives. There are websites, conferences, and resources galore for pastors' wives, as if they signed up for some kind of apprenticeship when their husbands became pastors.
There is no other occupation — besides, perhaps, being the actual First Lady — in which a spouse is so defined by what her husband does. I cannot think of a single instance in which a woman was expected to give up her gifts and calling in service of her husband, the dentist. Or lawyer. Or plumber. But a woman ...
1