The Problem with Christians Doing the 'Harlem Shake'
Some advice for the church: Think before you click.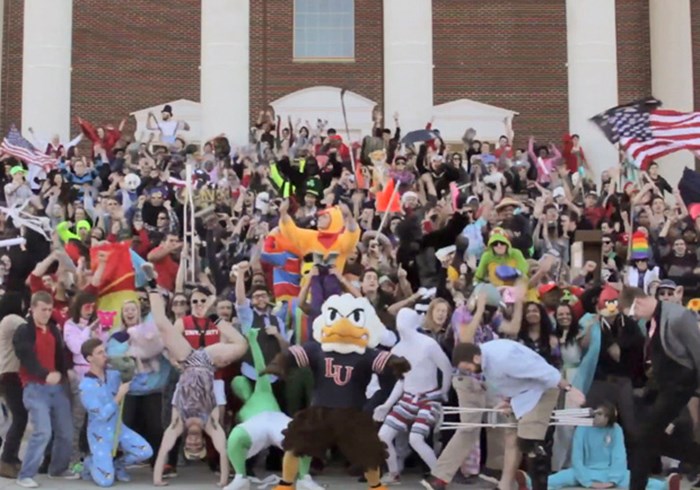 Image: YouTube
Who knows why such weird, borderline-incomprehensible setups go viral, but here we are, weeks into the age of the "Harlem Shake," watching Christian college students and church members don wacky costumes and dance like crazy. The videos:
Christian organizations have joined companies, sports teams, firefighters, friends, and seemingly the rest of America in the latest YouTube meme, which now numbers more than 12,000 videos and 44 million views. In each version, a 30-second clip of the electronic dance music song "Harlem Shake" plays as a single dancer in a headpiece gets down in front of a group of people, then suddenly, the whole crowd joins him. Hilarity.
As far as anyone can tell, the point is there is no point, so no need to raise questions. It's fun seeing a bunch of Christian folks having a good time and participating in the latest trend, so I hate to be a party pooper and ask—should we think a little deeper before jumping into the latest dance craze?
Even as the meme takes off and gets mainstream exposure on outlets including the Today show, most of us still know nothing about the music, artist, or song behind the "Harlem Shake."
The "Harlem Shake," like most memes, has become a commodity, so easily replicated that we use it for our own ends and move on. We happily hijack the setup, then post our versions on YouTube for views, laughs, and "relevancy." We have no real engagement with the phenomenon outside ...
1