The Secret to Having It All? Work from Home
Technology lets us blur the line between job and family.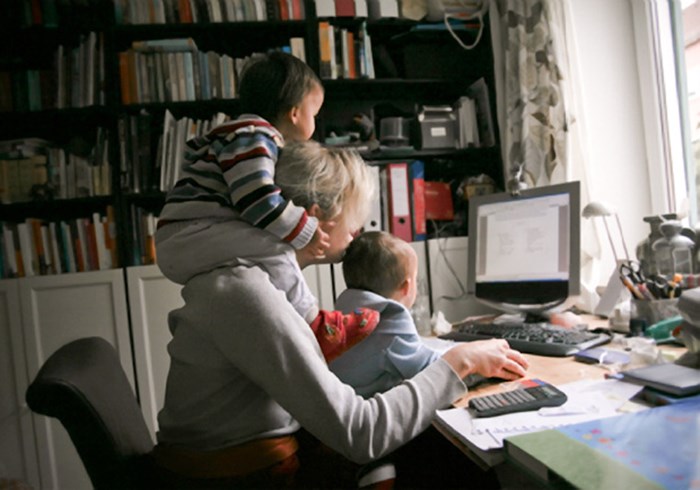 While our mothers and grandmothers burned bras and flooded the workforce, we chose a different life. We refused to pick between holding a job and raising our kids at home. We're doing both.
My story is like many other stay-at-home moms'. I was very career-focused in high school and college, then I got married and had kids, and that changed. I didn't want to leave them in daycare so I could work a 9-to-5.
At home, though, I became bored, restless, and unhappy. Many women who have been there share my frustration. We want to "have it all" as they say, and by many standards, today's families who blend work and family are making that happen.
Before factories and cities, there were no lines between work and family life, explains Anne Bogel, who traces the history of work in her popular ebook Work Shift. People worked where they lived, and everyone—even the kids—pitched in. Then came the Industrial Revolution, and more people left home to go to work. ...
1