Sports Illustrated Can't Turn Us into Swimsuit Models
How the beauty culture blasphemes our bodies.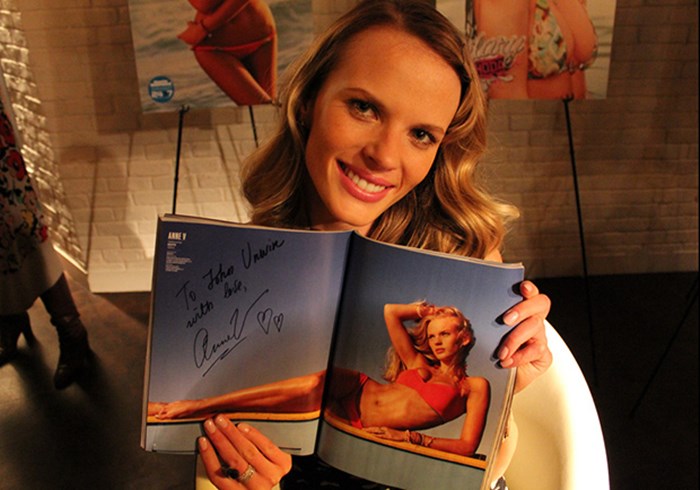 Image: The Cosmopolitan of Las Vegas / Flickr
This year's Sports Illustrated swimsuit issue contains a new feature, a six-page style guide "to help women recreate the looks they see in the issue."
When I told my husband about it, a confused look came over his face. "You mean they are trying to say that ordinary people can look like the models in the Swimsuit Issue?" And then he laughed incredulously. "But no one looks like them!" Not even the models themselves look like that, if we believe what we've seen and heard about retouching.
A reported 18 million women already read the swimsuit issue, and a good number of them read it prescriptively, learning how they need to look to be attractive. As Laura Portwood-Stacer, a visiting assistant professor of media at NYU, told theNew York Times:
Women learn on a daily basis, unconsciously but also consciously, how to carry themselves, how to present themselves in a way that will be deemed acceptable and attractive by others… As such a major ...
1