The Westboro Baptist in All of Us
Granddaughters who left offer a cautionary tale for zealots.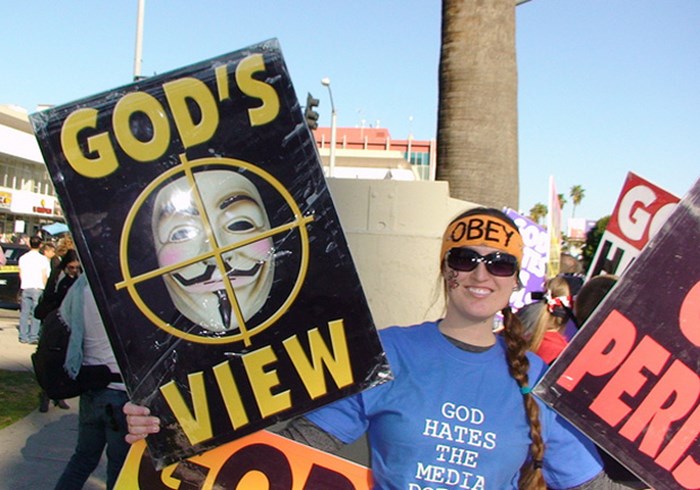 Image: K763 / Flickr
Funny, how in thinking we're doing much good, we can, in fact, be guilty of much evil, of unleashing harm on those around us. That's what 27-year-old Megan Phelps-Roper is learning. Megan is the granddaughter of Fred Phelps, the founding pastor of Westboro Baptist Church.
In a recent interview, Megan dropped a bombshell: She and her sister, Grace, left Westboro. To defect from the church means that her relatives will cut all ties with her (since the congregation consists of nearly all family members). It means saying goodbye to the only life she has ever known. It means having family damn her to hell. It's a terrifying experience.
Prior to leaving her hate-mongering church, Megan was on her way to assuming the mantle of leadership. She launched the church into the world of social media, increasing Westboro's notoriety while spreading its hate. Even so, she couldn't retreat from her doubts. Jeff Chu reports that in December 2012, Megan went to the library in Lawrence, Kansas, and began combing through books on philosophy and religion. As she read, "it struck her that people had devoted their entire lives to studying these questions of how to live and what is right and wrong. 'The idea that only (Westboro) had the right answer seemed crazy,' she says. 'It just seemed impossible.'"
Megan came to terms with the idea that maybe, just maybe, Westboro might be wrong. Not long after her visit to the library, she and Grace left home. ...
1