Women Need to Say 'No' More
My 'no' to fear is my 'yes' to God.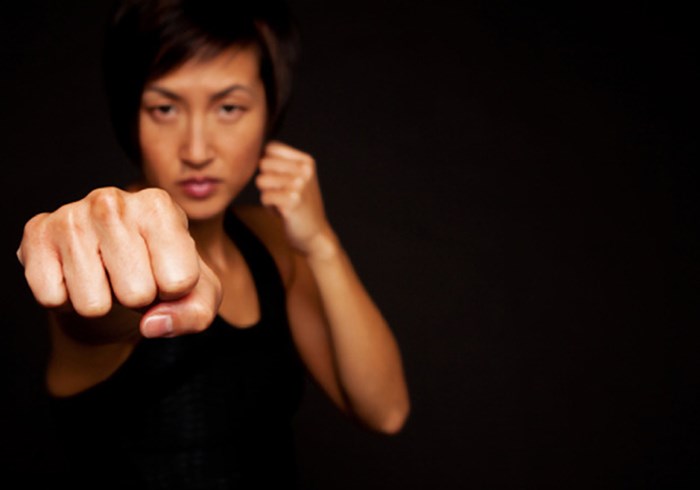 The other day I sat down with Susan Schorn's forthcoming memoir, Smile at Strangers, the story of a woman who responds to a lifetime of paralyzing fear by taking up karate. This woman had never been personally attacked or molested, but chronic anxiety had put the squeeze on her like a Victorian corset. As I read Schorn's story, I wasn't thinking, How odd to be so afraid all the time! I was thinking, I hear you, sister.
The U.S. ranks 89 of 158 on the Global Peace Index, so anxiety may come with the territory. Last year, the "level of perceived criminality in society" rose sharply. Close behind is "likelihood of violent demonstrations." Massacres at Virginia Tech, the Aurora theater, Sandy Hook, not to mention the spate of shootings since Sandy Hook, share a common denominator. Namely, we're no longer surprised. We may not like it, but we've connected the dots. This could happen to our loved ones. Fear has become a rational response.
Most Christians believe in an external evil entity ...
1