Female Heroes in a New Kind of Combat
Military women already serve and sacrifice in today's wars.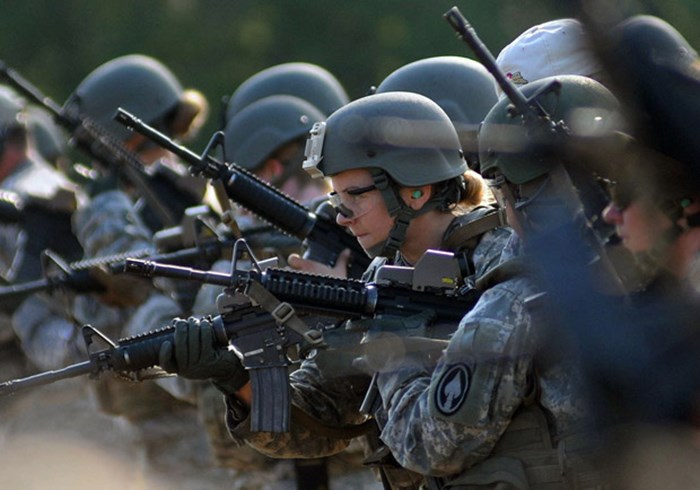 Image: SSG. Russell Lee Klika / U.S. Army
When U.S. Secretary of Defense Leon Panetta announced yesterday that the military would drop its ban on women in combat, the breaking news quickly spread across the web, with bloggers on one side declaring victory for women and the undoing of civilization on the other.
Maybe we are picturing the rise of a generation of G.I. Janes, doing grunt work and carrying big guns, bouncing foxhole to foxhole with huge packs on their backs.
But that's not what war looks like anymore. There are no front lines. War is no longer dominated by tanks, troops, and traditional military strategy. Our soldiers are engaged in a different kind of conflict, and as we discuss women in combat we must be familiar with the true picture of combat for the U.S. military in the 21st century.
After all, less than 1 percent of Americans have served on active duty, and in spite of a decade's worth of war coverage, few of us on the home front understand the true situation in Iraq and Afghanistan.
It's ...
1