Jodie Foster's Confession (No, Not That One) Made Her My Hero
Relating to a frank and fragile voice of loneliness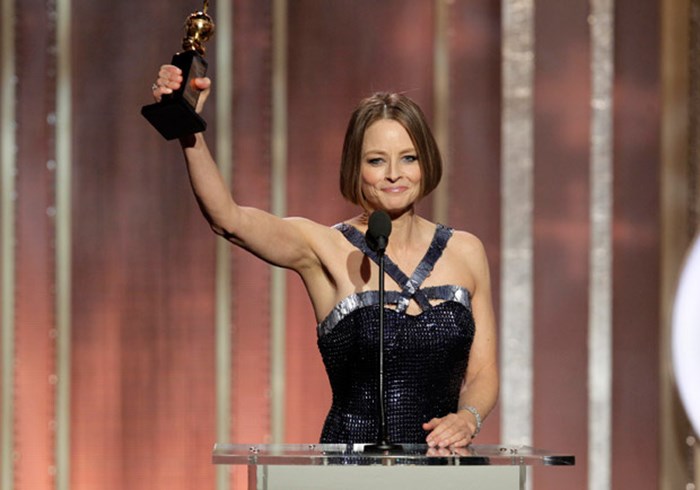 Image: Paul Drinkwater / NBC / AP
Jodie Foster became my hero this week.
She demonstrated remarkable courage during her seven-minute speech as she accepted the Cecil B. DeMille Lifetime Achievement Award at the Golden Globes Sunday evening, but not for the reasons that have gotten the most attention.
Reactions to her oddly rambling, obliquely confessional words are all over the map. Most of the virtual ink spilled about the speech has focused how she spoke about her sexual orientation in terms of (choose one) coming out / kinda sorta coming out / the coming out she'd actually done years ago. Others have questioned the logic of her pleas for privacy from the very public stage of an awards show.
Frankly, those decisions don't earn Ms. Foster a place on my hero list. But the words she used to end her speech do: "Jodie Foster was here, I still am, and I want to be seen, to be understood deeply, and to be not so very lonely."
That frank and fragile confession is the most daring thing I've heard ...
1