Confessions of That Mom, the One on Her Phone
A work-from-home parent during summer vacation.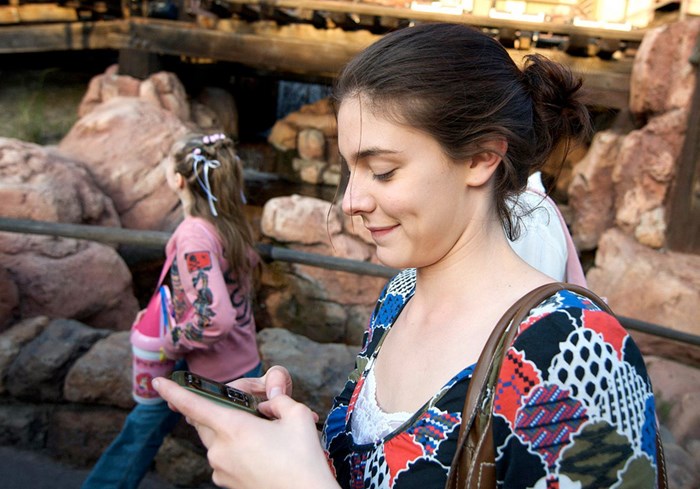 Image: Brian Gurrola / Flickr
Just to prepare you: This summer, I will be that mom, the one looking at her phone as her kids run through the neighborhood, swim in the pool, climb at the park, hit balls, shuffle off to Buffalo, lie in the sand, and rumble along on train rides.
I will check e-mail, respond to texts, read Facebook, and take calls during all of these activities—and more!—while motioning to my children to hush or give me just a minute. I will do this without guilt or shame, no matter how hard some may try to make me feel bad for it.
Some like blogger Tonya Ferguson, for instance, whose "Dear Mom on the iPhone" column offered judgmental, unmerciful words toward us phone-checking moms. And like Kid President, who opened his Ten Things Every Mom Needs to Know video with his precocious command to "put down the phone." (Kid recovered a bit with his silly-sass mouth humor… but still.) The message is clear: Moms are not to look at phones when in the presence of our children. Our eyes should be for our kids ...
1