There's No Such Thing as a 'Boy Color' or 'Girl Color'
The short history of our blue-pink designations.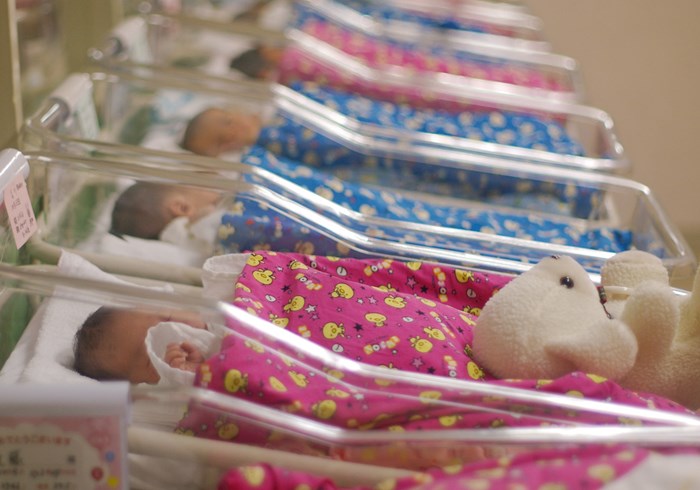 Image: Tamaki Sono / Flickr
After the birth of the Royal Baby, our months of speculation over its sex—A boy? A girl?—will end. But depending William and Kate's use of family heirlooms, the baby might wear pink either way. Historically, before pink became considered a feminine color, it had masculine connotations, too.
Despite today's gender-reveal parties and hyper-girly and boyish baby clothes, it wasn't that long ago that parents dressed infants differently. Some friends recently mentioned that the family christening gown passed down over a few generations — and worn by more than one baby boy — featured pink ribbons. Their son had recently worn it for his baptism. Not only did many of our ancestors once deem pink acceptable for both sexes and even a "strong" color, blue was often seen as appropriate for girls and women, partly due to its association with the Virgin Mary.
As Jo Paoletti recounts in her fascinating history of children's clothing, Pink and Blue: Telling ...
1