The Quest for a Bigger, Better, Cuter Pregnancy
In an age of gender reveal cakes and ultrasound parties, it's not enough to just be pregnant anymore.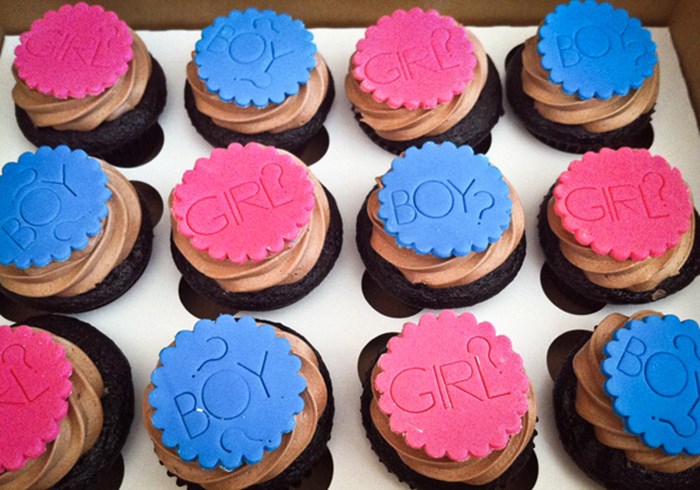 Image: Meringue Bake Shop / Flickr
Finding your baby's gender is a time filled with anticipation, wonder, and, these days, party planning. The commercialization of pregnancy is at it again: A whole culture and industry has emerged to celebrate the big gender reveal. There are portable ultrasound machines that can be brought right to the living room, storefront 4D ultrasound boutiques, cakes with pink or blue inside to indicate the gender of the baby, and parties dedicated to revealing "It's a boy!" or "It's a girl!" to family and friends.
Thanks to advances in ultrasound technology, couples discover more information than ever about their babies before they are born. Just months ago, my husband and I excitedly waited to get a peek of our twin boys in utero, so I know how special it can be to see sonogram pictures, listen to the little heartbeats, and learn about your babies.
There is nothing wrong with wanting to see your baby up close and personal or wanting to share the gender of ...
1