The Double Shock of Unexpected Pregnancy
How faith meets this scary, stressful, but ultimately divine surprise.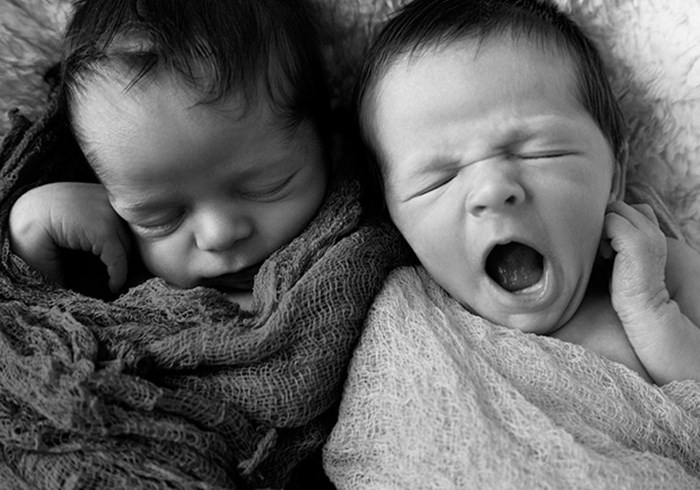 Image: love_K_photos / Flickr
"Nightmare."
"We're pissed."
"Like cancer patients with only months to live."
What catastrophic life event, we might ask, could provoke language of such profound hostility and dread?
Pregnancy. Twins!
A Babble blogger, writing under the pen name Albert Garland, recently bemoaned his tragic fate as the soon-to-be father of twin boys. He and his wife, already parents of one son, tried for years to give him a sibling. Finally, at $10,000 a pop, they did in vitro fertilization. Hoping for one girl, they got two boys.
As the mother of young twin boys—plus three older children—I can relate to the initial shock of an unexpected twin pregnancy. I'd like to say I myself took the news as equitably as Mary, mother of God, who calmly responded in Luke 1:38, saying, "I am the servant of the LORD; let it be to me according to your word." Instead, for weeks I persisted in sullenness. I did not feel grateful and could not pray.
1