The Gosnell Case and My Heart For Tiny Babies
Why I couldn't bear to follow the coverage this time.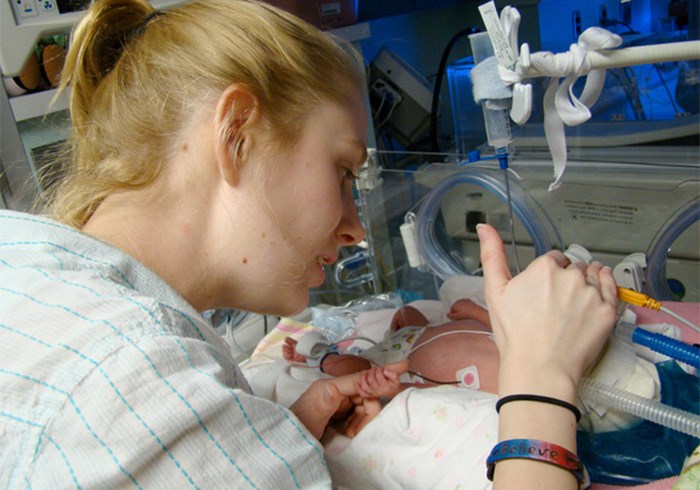 Image: U.S. Army / Flickr
Like many in the pro-life community, I watched in horror as the FBI raided Kermit Gosnell's abortion clinic back in 2010. As much as I wanted to turn away from the gruesome descriptions of the carnage that took place at his hands I felt compelled to read the stories and acknowledge the tragedy of so many precious lives lost.
Last month, Gosnell's criminal actions finally made national news as he faced trial and now awaits a verdict. Though the case is rightfully getting media attention, I couldn't read or watch this time. I'm a mom now, a mom whose heart was captured by teeny tiny babies.
In February, my twin boys were born prematurely at 31 weeks and 6 days. Essentially, I was 7 months pregnant when they entered this world. One weighed 3 pounds 4 ounces, and the other weighed 3 pounds 15 ounces. Prior to their birth I had never seen or held a baby that small.
For five long weeks, the NICU was our home. Every day I witnessed babies much smaller and much more fragile ...
1