'The Office' Shows Even TV Romance Isn't Picture-Perfect
How Jim and Pam's struggling marriage saved the show's final season.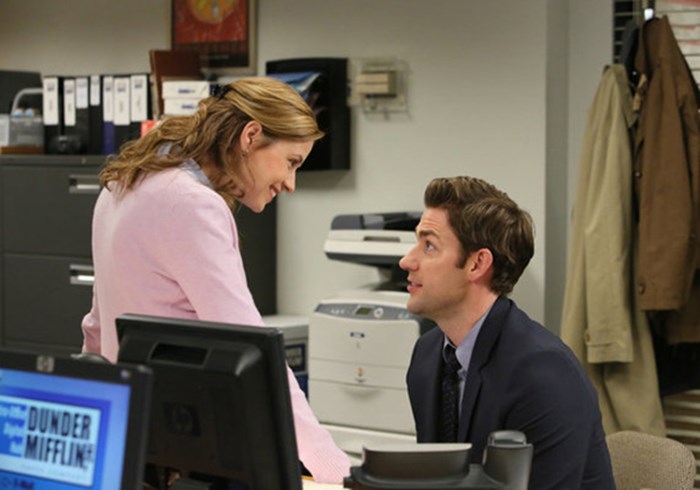 Image: Danny Feld / NBC
For me, it wasn't love at first sight. The first time I ever watched The Office, the scenes felt awkward and the staff of Dunder Mifflin seemed weird. But it didn't take long before I fell for those quirky characters, and I've been watching ever since.
Sure, The Office has been through its ups and downs (most notably, the departure of Steve Carrell as Michael Scott), but in its ninth and final season the show has gained momentum by way of two characters whose relationship hooked us from the very beginning: Jim Halpert and Pam Beesly.
Ever since the two exchanged witty flirtations during Season 1, viewers have been rooting for them. We watched as the two fell in love, married, and had children together. Then in this final season, we got a rare look at the strains placed on a marriage by shifting life circumstances.
Although Jim and Pam have a beautiful love story, it is their endurance that sets them apart. In today's pop culture, we don't typically see the ...
1