The Sale That Stole Thanksgiving
America's turning into the Land of the Buy-One-Get-One-Free, Home of the Brave-the-Crowds.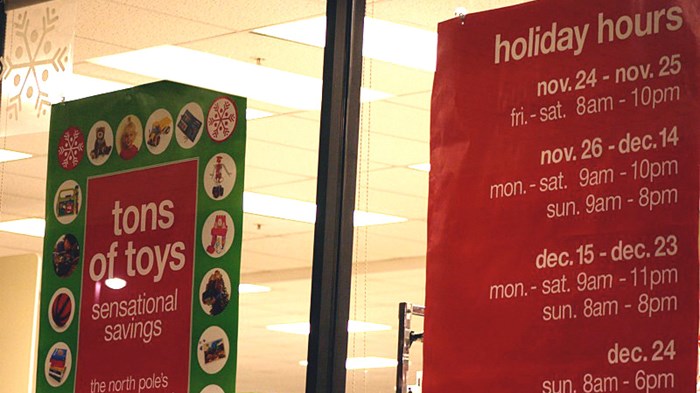 Image: Justin Russell / Flickr
The legend of the first Thanksgiving tells of survival against imponderably difficult odds and the celebration of Native Americans and English settlers alike around a common table. With rich and delicious food before them, they thank God for being alive to enjoy all of God's good gifts.
This lore calls to mind the common table of the early church and anticipates the supper of the Lamb, to which Christ invites the faithful of every nation at the end of all things. Thomas Jefferson reportedly regarded Thanksgiving as too Christian (and therefore in violation of his understanding of church-state separation) for the government to proclaim a holiday. It has always struck me as a profoundly religious—indeed, Christian—observance.
Therefore, I find myself dismayed at the backward encroachment of Black Friday—the busiest shopping day of the year and the purported start to the Christmas shopping season—into Thanksgiving Day itself.
Stores have been opening early—say, ...
1