Christine Caine: Trust God to Open Doors for Women
The Australian activist and speaker discusses women in church leadership.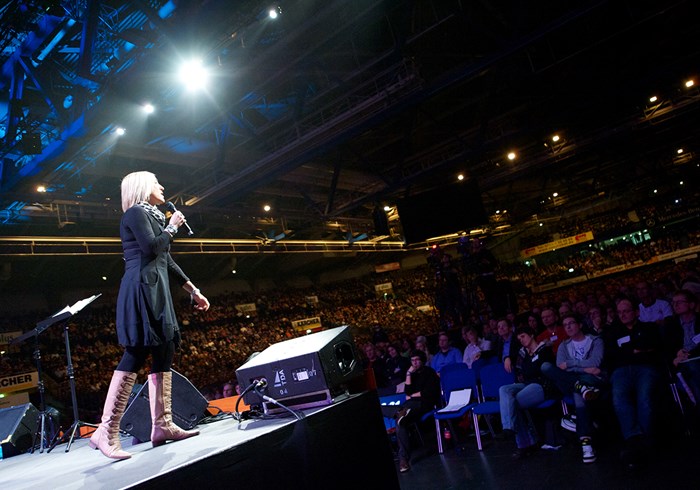 Image: Marc Gilgen / Willow Creek / Flickr
Christine Caine—an evangelist out of Hillsong Church and international activist against trafficking—talks with resolute conviction, humor, and an Australian accent.
She's become one of the best-known Christian women speakers around the globe. Caine has preached at megachurches in the U.S. (including Rick Warren's Saddleback Church and Steve Furtick's Elevation Church). She's spoken at the major conferences: Catalyst, Women of Faith, Passion, and yes, The Nines.
One of three women on a lineup of over 100 speakers this year, Caine focused her message on Isaiah 43:19, "Behold I do a new thing … ." She reminded Christian leaders to not let today's trends distract from God's new works in their lives.
Following the event, Her.meneutics editor Kate Shellnutt asked Caine by email about women's representation in Christian leadership, and she again pointed to God's work among us, encouraging women to trust that God will make a way for them.
1