Engagements Are the New Weddings
When did popping the question become such a big deal?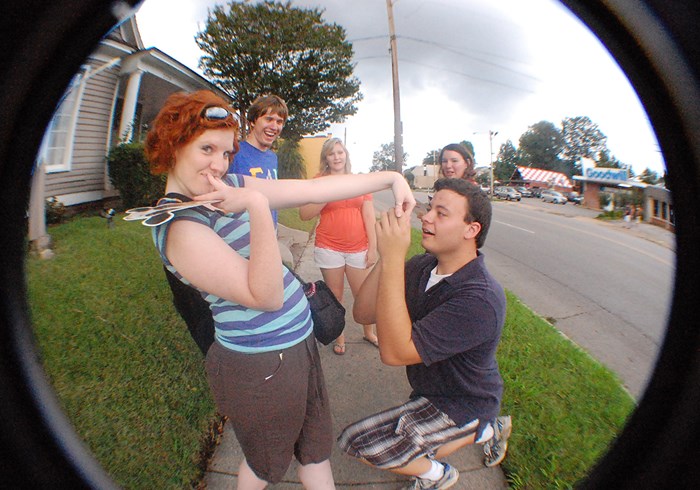 Image: Kmo139 / Flickr
It used to be that the most important decision a man had to make (after choosing the girl) was what type of ring to buy. Now he's got to plan a knockout proposal—at least something cool and clever enough to go viral on YouTube. Planning a proposal has become a booming industry itself, from the creating perfect proposal video to hiring a proposal planner.
A recent article on Converge discusses how our wedding-obsessed culture has grown engagement-obsessed, too. In some cases, it seems we've become more concerned with the proposal than the actual marriage.
Writer Nicki Lamont suggests we slow down a bit and think about why we actually want to get married in the first place:
It seems to me our generation has become infatuated with celebrating the act of becoming engaged, rather than celebrating the act of two people committing their lives to one another. The proposal pictures we gawk over on HowHeAsked.com keep us so fixated on planning our weddings, that we start to ...
1