In the Beginning was the … Emoticon?
Tech trends challenge the Christian call to steward language.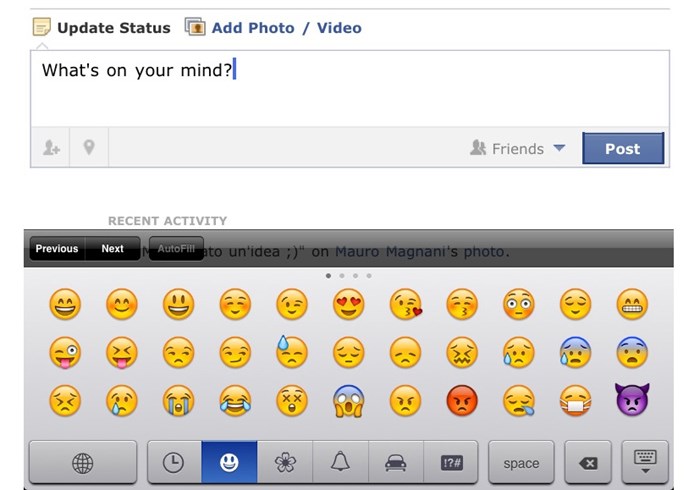 Image: Pietro Zanarini / Flickr
I belong to a generation of online natives, owning my first cell phone around age 10 and learning to communicate via text message years before I wrote emails or crafted essays.
These days, you'll still find me texting, toting around my iPhone and spewing a stream of tweets and Instagram updates, but I draw my digital line at emojis, those tiny smiley faces and cartoon symbols. Right about now some of you probably want to reach for that one that looks like The Scream. But stay with me. As a writer and a Christian, I care far too much for words to indulge emoticons.
Words are a gift from God, a piece of his created order given to humanity, as author Marilyn Chandler McIntyre reminds us in Caring for Words in a Culture of Lies. Christians are fundamentally a people of the Word, a body formed by Holy Scripture. What we know about our faith we know by words.
Our Scriptures were inspired by the Holy Spirit and crafted by the God-breathed creativity of men. Before they were written, ...
1