Love Thy Roommate As Thyself
New living patterns teach 20-somethings valuable lessons about relationships.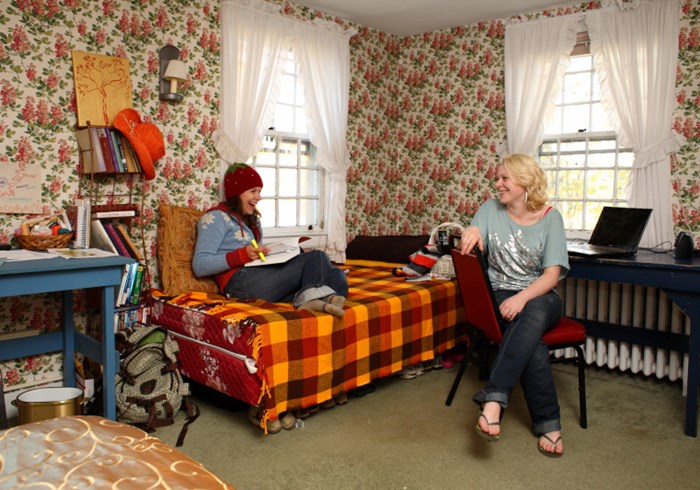 Image: Sterling College / Flickr
The days of moving straight from your parents' house to a dorm room to a house with your husband are pretty much over. Particularly as more young people delay marriage, most 20-somethings find themselves living with roommates.
Roommates have replaced spouses for this age group, reports The Atlantic, citing survey data from Pew Research. In 1968, only about 6 percent of young people—aged 18 to 31—lived with roommates; that figure has since quadrupled. It's the norm to move in to a house or apartment with a bunch of girls or guys. Young people aren't working on their wedding invitations and picking out china in the days following graduation, they are posting ads for roommates on Craigslist and Facebook.
The roommate setup has been a cultural phenomenon on TV for years—think Friends and New Girl. As marriage rates continue to decline, as young adults focus on careers and dating relationships (The Atlantic cites the normalization of the Pill as contributing ...
1