Blame-Shifting Away Our Sin
Our culture's repeated cry that "it's not our fault" minimizes our understanding of the Cross.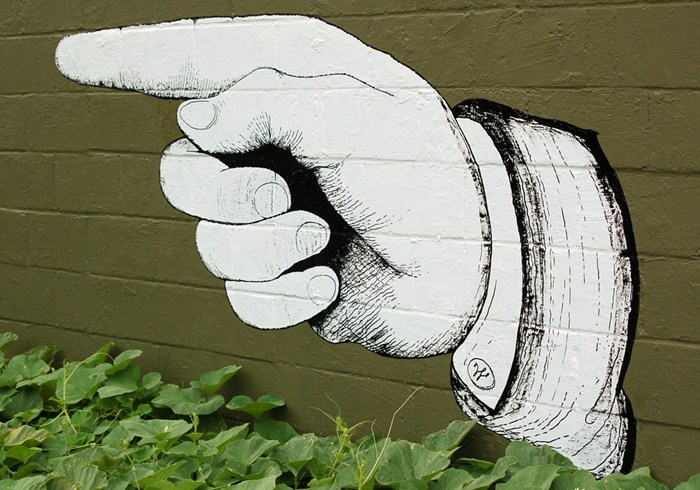 Image: Memphis CVB / Flickr
When former NFL player Brian Holloway first saw tweets from the teenagers partying in his New York vacation home, he thought it was a hoax. He soon realized it was not, called the police, and the trespassers scattered. But not before they left behind an estimated $20,000 worth of damage.
Between 300 and 400 teenagers invaded Holloway's home that Labor Day weekend, vandalizing his property with graffiti, breaking windows and doors, urinating on the carpet, even stealing a memorial to his stillborn grandson. Being young (and wildly shortsighted), they tweeted pictures of themselves committing these very crimes.
Holloway responded with a surprisingly gracious offer: Rather than press charges, he re-posted their tweets on the website http://helpmesave300.com and invited the teens back for a picnic and cleanup. Only 4 of the perpetrators showed up for the picnic. And now, the parents of the remaining teens are threatening to sue Holloway for posting the photos online… photos their children had already posted online.
It's a classic case of parents making excuses for their kids. In response to the parents' threats, many outraged Americans have taken to the Internet to lambast the parents and their astounding self-righteousness. I generally agree with the criticisms. While these teens need to be held responsible for their actions, the onus is on the parents to discipline their kids, who are unlikely to take ownership for their behavior if they aren't learning ...
1