The Crisis of Faith We Don't Expect When We're Expecting
As a new mom, I lost my prayer life and eventually rediscovered the psalms.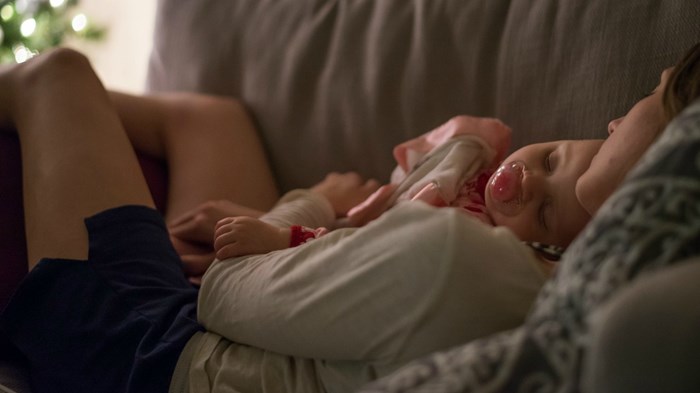 Image: donnieray / Flickr
Editor's note: Today's guest post comes from Micha Boyett, whose just-released book found followers her journey as "Mama Monk," as she explored Benedictine spirituality during early years of motherhood. She writes here about rediscovering the honesty, grit, and hope of the Psalms through the example of the Benedictines, and how they helped restore her prayer life. -Kate Shellnutt
When I was five months pregnant with my first child, I kneeled on a concrete hotel balcony, alone, and made a choice to remain in youth ministry.
For three years I'd spent my days with high school and middle school students, believing that play and prayer could be held in the same hand. I sang Taylor Swift songs at the top of my lungs in the car with my 15-year-old students and then, in a moment, found myself talking a sophomore through her parents' divorce, or her friend's anorexia, or her certainty that God could never love her. My life in ministry was powerful and challenging and deeply meaningful. And now I was pregnant.
I kneeled on that balcony during my youth mission's conference, where friends and colleagues inspired me to continue in the ministry, and I begged God to make my future clear. Was it possible to minister and mother at the same time?
Many moms ask themselves a similar question. Are we capable of giving ourselves fully to work and fully to our children? Can we split our callings without fracturing ourselves in the process? I wondered if ...
1