Is Motherhood a Job?
100 percent of moms are working moms.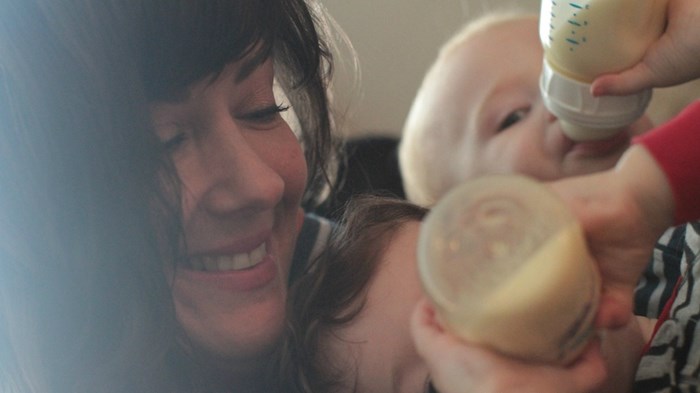 Image: rocketboom / Flickr
The number of stay-at-home moms is on the rise in 21st-century America after decades of decrease, according to a Pew Research Center report released earlier this month.
Pew found 29 percent of today's mothers are stay-at-home moms, up from a record low of 23 percent in 1999. Some see this trend as a positive advancement in the choices women now have. Others lament the actual reason many women are staying home, forced to do so because they can't find work or afford child care.
I call myself a stay-at-home mom, and my life probably looks like what most people imagine when they hear that term. I have twin boys. I do not work outside the home. I am their primary caregiver, and the majority of my day is spent with them, unless they are sleeping. But Pew Research doesn't count me among their 29 percent. In fact, a mother who makes any income at all—like me, paid as a writer and blogger—is a "working mom" in their report.
These research classifications of stay-at-home mom and working mom, labels indicated level of pay rather than lifestyle or identity, reveal how difficult it is to divvy up motherhood. This is why the so-called Mommy Wars are so frustrating; the categories don't quite fit.
As mothers, especially as Christian mothers, it should be very clear to us why that is. We are all doing work. We all have jobs to do. As human beings who bear God's image, we were made to work. When God put Adam and Eve in the Garden, he gave them ...
1