Let Them Eat Dirt
Undoing the guilt, delusion, and obsession of today's parents.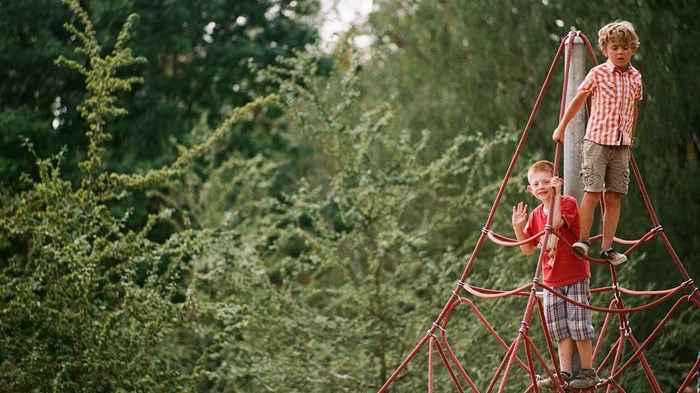 Image: toffee_maky / Flickr
Last year, I took my 6-year-old to a nearby playground, one of the old-fashioned kind. No primary-colored plastic structures or bouncy rubber mats, it was all wood splinters and warped tire swings. Rickety ladders and fraying ropes lead to dark tunnels, inaccessible to anyone over four feet tall.
Most parents I know hate it. Our kids love it.
In this month's Atlantic, Hanna Rosin explores the potential virtues of such risky old playgrounds. She describes one extreme playground in Wales where children roll tires into a creek and build fires in a tin drum, all the while learning creative play and cause-and-effect. Rosin contrasts this to how "safe" playgrounds—with their predictably cushioned surfaces and sleek equipment—fail to challenge children, and, ultimately, discourage resilience.
Who doesn't want bold, creative, and confident kids? But, as they say, it's all fun and games until someone gets hurt.
That day last year, my son lost his grip ...
1