Neither Fully Widow Nor Fully Wife
Alzheimer's puts caregivers in painful in-betweens.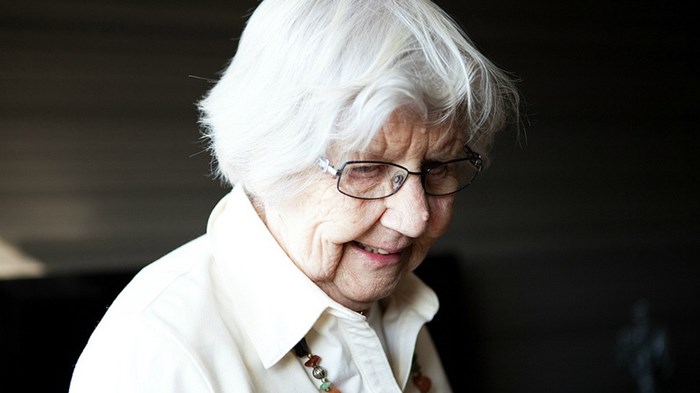 Image: andreaslindmark / Flickr
Last week, I observed two examples of loving service at the dinner table. At one end, my sister-in-law smooshed peas in a plastic bowl for Beatrix, the newest member of the family. At the other, my grandmother sliced steak into pieces for my grandfather, who can no longer manage both knife and fork. Both women performed the same task, but for different reasons and with vastly dissimilar expectations.
My sister-in-law will experience joy as she watches my niece master new skills and learn new words by the chubby handful. But for my grandmother, the outcome isn't so promising, as her husband will continue to lose abilities with each passing year. She is one of 15 million people in the United States caring for someone with Alzheimer's or another form of dementia.
According to a recent report by the Alzheimer's Association, more than 5.2 million Americans are affected by this disease, and the number is expected to climb to 13.8 million by 2050.
Women bear the brunt of ...
1