Putting Our Womanhood to Work
Forget the stereotypes: Women get ahead by being themselves.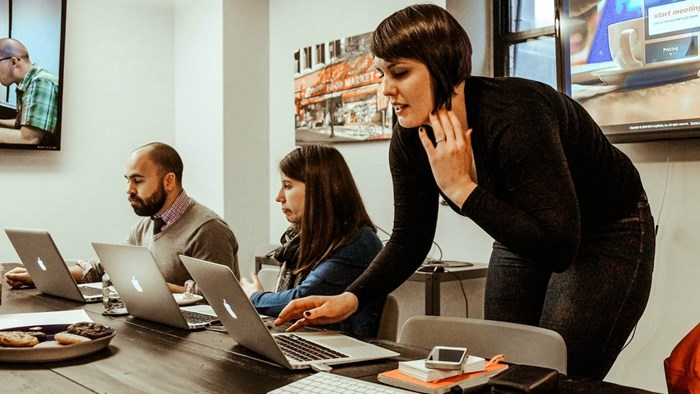 Image: zeldman / Flickr
It seems we are endlessly discussing a woman's behavior in the workplace. Should a woman "act like a man" to ensure she exerts authority when she leads and works? Or should she use her softer, more feminine side to get what she wants? Or what about a combination of both—a sort of strength and femininity holding hands? No matter what she does the stereotypes abound: Assertive? Too bossy. Feminine? Too weak.
I remember a co-worker recounting advice upon being hired to a marketing company full of men. Her mentor, a successful woman herself, saw her gender as an advantage in her field. "Never stop acting like a woman," she told her. And it stuck with her. Many years after this initial conversation, she led with tenacity and femininity in meetings, client sessions, and decision-making.
In a Washington Post article earlier this year, law professor Joan C. Williams addressed the dichotomy of expectations for working women and brought up a similar suggestion. ...
1